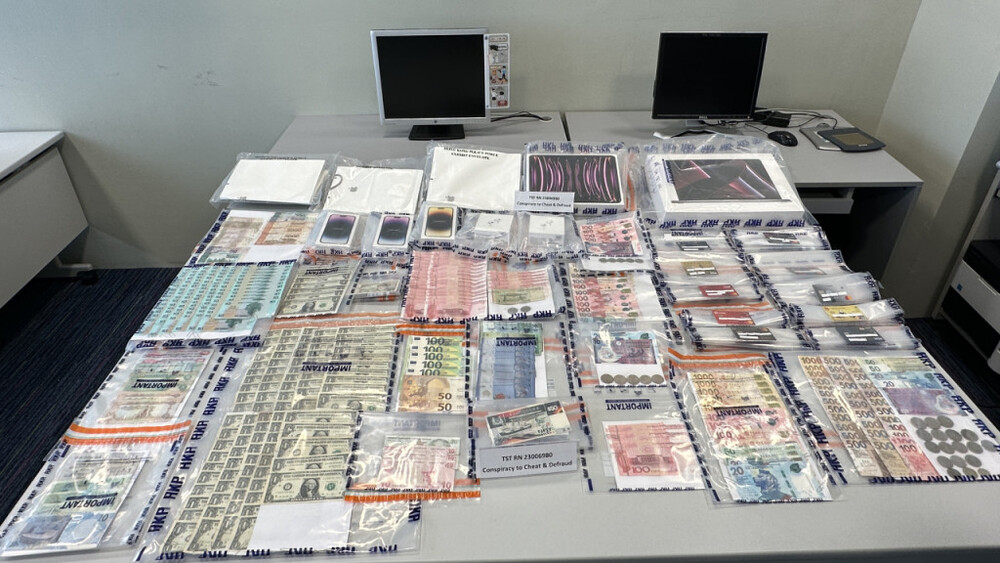 Four arrested for fraud and theft of traveler's credit cards
Police announced on Thursday that four non-local people, three males, and one female, were arrested for stealing credit cards from travelers as well as fraud, seizing a batch of illegal items worth HK$74,000.
According to officers from the Yau Tsim police district, the quartet was spotted during an ambush by the police in Tsim Sha Tsui on Tuesday.

Two Chinese males aged 39 and 46 were found holding entry permits for traveling between Hong Kong and China and were suspected to be the core members of this criminal syndicate.

The other two were a 24-year-old man and a 26-year-old woman who came from Malaysia.

"It is believed that the two core members have stolen multiple credit cards from travelers to Hong Kong and used social media platforms to publish scam posts to recruit 'credit card dealers,'" said the police after a preliminary inspection.

The two dealers have used the credit cards to purchase multiple items, and the criminals would resell the property to gain profit, the police added.

A total of 10 credit cards and debit cards were seized during the police's operation, and a haul of electronic equipment, including smartphones, laptops, and tablets, was also confiscated.

The four are now under the police's custody, and officers have not ruled out the possibility of more arrests.