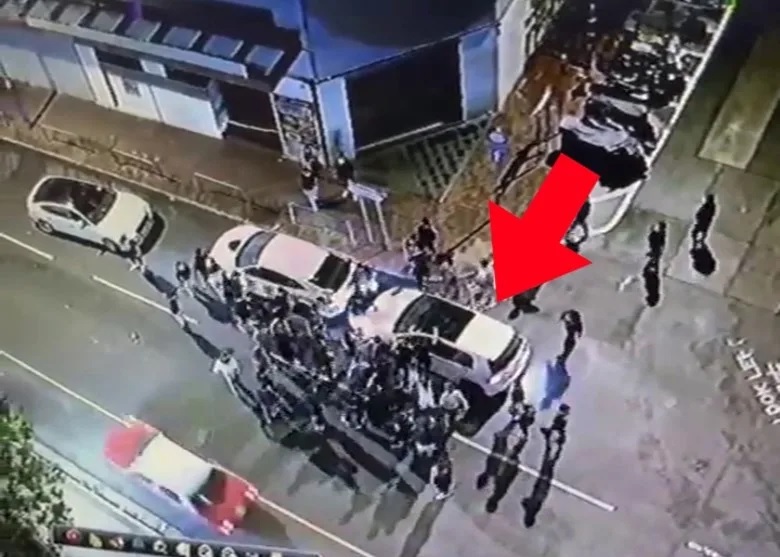 Four arrested following Tsim Sha Tsui gang fight
Four men were arrested on Friday night for taking part in an unlawful assembly following the gang fight that took place on Observatory Road in Tsim Sha Tsui in the early hours on Thursday.
Police said the operation came as recently videos showing a large group of people gathering in Tsim Sha Tsui and hitting a private car had come to their attention.

After in-depth investigation, officers from Yau Tsim district anti-triad unit arrested four men aged 28 to 33 across the city for taking part in an unlawful assembly. They are all remanded for questioning.

A gang fight between two triad societies Wo Shing Wo and Sun Yee On took place around 4am on Thursday in Tsim Sha Tsui, where about 50 thugs were spotted surrounding a white car and kept hitting it with hard objects.

The footage filmed by residents nearby was later upload online and went viral.