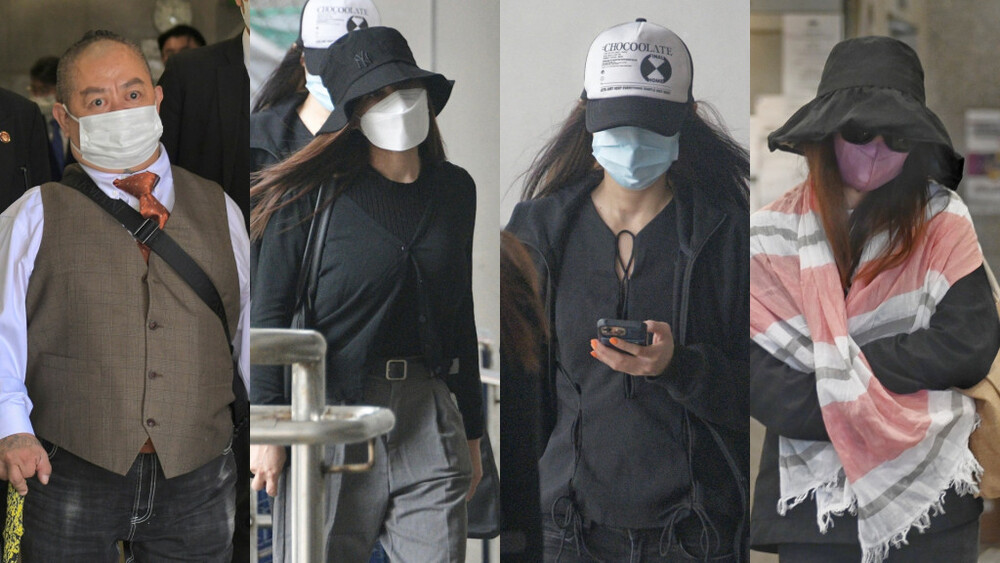 Four acquitted of managing vice establishment after ex-top NSL officer caught in massage parlour
A court ruled four defendants not guilty to their allegations of keeping a vice establishment, before which the quartet were arrested during an anti-prostitution raid in a massage parlour where the former national security police director was found inside.
The four defendants, Li Yiqing, Nguyen Thi Thu Huong, Zhang Mingfang and Wu Ping-hung, faced their verdict in the Eastern Magistrate's Court on Tuesday.

Magistrate Jason Wan Siu-ming judged the four defendants as not guilty of managing or keeping vice venue. Zhang was acquitted of all charges, while the remaining three were ruled guilty of managing an unlicensed massage parlour and would be fined HK$8,000 and HK$20,000 respectively.

The four were arrested during a prostitution crackdown conducted by the police in March last year in a massage parlour named "Viet Spa" in Wan Chai.

During the operation, Frederic Choi Chin-pang, the former Director of the National Security Department and current head of the Police Force's Personnel and Training Department, was found with a woman inside a massage parlour room.

According to a police officer disguised as a customer during the raid, the masseuse did suggest providing sex services. However, Choi earlier told the court that he had never heard of the services, nor had anyone made such offer to him as he visited the parlour four to five times.

Magistrates Wan said only premises used primarily or exclusively for prostitution would be considered vice establishments. Thus, it is difficult to prove that all or most rooms in the massage parlour will be used to provide sexual services, and it is not sure whether the parlour was used as a vice establishment.