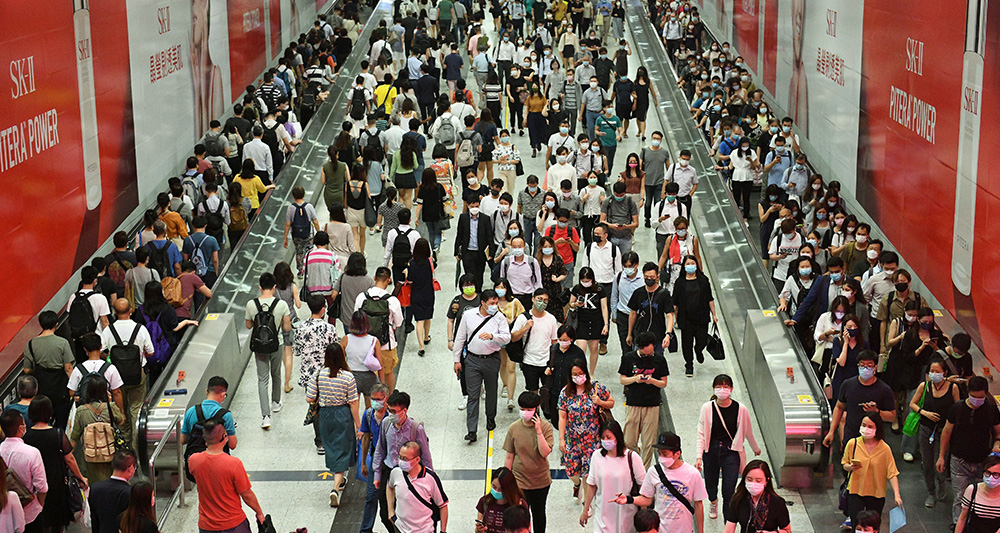 Forty-five pc Hongkongers rather be jobless than feel unhappy at work
Some 45 percent of citizens would choose to be unemployed rather than feel not satisfied with their work, according to a survey.
A human resource services company, Randstad, conducted a survey by questionnaire from February to March of 1,000 respondents who are employed and aged between 18 to 67 years old gauging their perspectives about their career life.

Among the respondents, around 45 percent said they would rather be unemployed than feel unhappy about their jobs. The answer is more prevalent among the group aged between 18 and 24 years old - which is dubbed Generation Z - with the figure of ratio to be 62 percent.

Besides, more than two in five respondents said they have once quit their jobs since it could not fit in with their personal life. And 48 percent said they would quit their jobs if the work prevented them from enjoying their lives.

The results varied in different regions. According to the survey, 87 percent of people from China said they will commit to staying with their current employers, while only 52 percent of Hong Kong respondents shared the same feelings, which is also 8 percent lower than the global average.

Meanwhile, the survey showed only 15 percent of Hongkongers said to have received new training and development opportunities in the past year.

"Employers need to be able to meet the new and changing talent expectations of employees to successfully attract and retain talent in their organizations," said Benjamin Elms, Regional Director at Randstad Hong Kong, "specifically in work-life balance, employee benefits, salary as well as career development."

Hong Kong witnessed the unemployment rate of 5.1 percent from March to May this year, with 191,400 people unemployed in total.