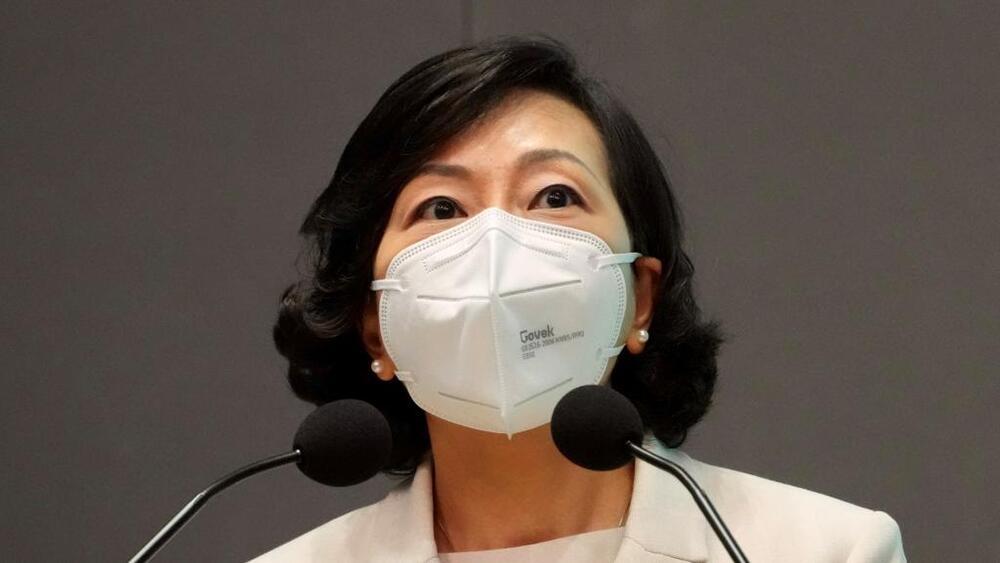 Formulation of youth development blueprint is first thing on the agenda
Formulation of a youth development blueprint will be the first thing on the agenda, said Alice Mak Mei-kuen, Secretary for Home and Youth Affairs on her first working day since taking office.
The government headquarters in Central on Monday has seen top officials of John Lee Ka-chiu's administration returning to work for the first time after they were sworn in on July 1 by president Xi Jinping.

Speaking to reporters upon her arrival, the city's new Secretary for Home and Youth Affairs Mak said her top priorities after assuming office would be taking on ideas proposed in the chief executive's election manifesto.

She said the formulation of a youth development blueprint would be first on her agenda, followed by setting up a care team network in all of the city's 18 districts.

Meanwhile, Cheuk Wing-hing, the city's Deputy Chief Secretary for Administration, said Chief Executive Lee already met with the political team on Sunday to discuss the implementation of the "four hopes" brought up by president Xi when the state leader addressed Hong Kong's future.

The "four hopes" outlined by Xi on Friday include enhancing governance, strengthening the SAR's development momentum, improving people's livelihoods and upholding the city's harmony and stability.

Cheuk also noted that he would display his courage in shouldering responsibilities, also taking a 'can-do' attitude to solve problems along with his fellow civil servants.