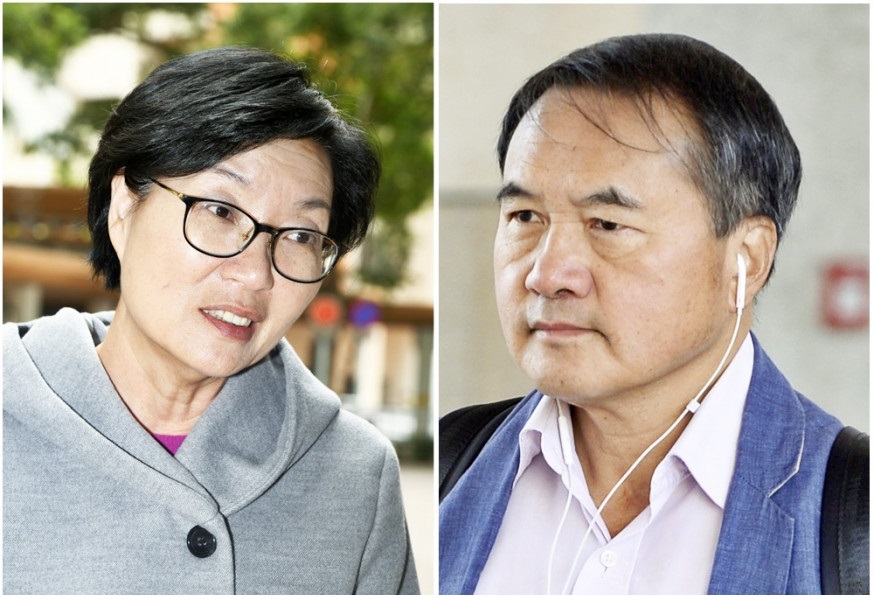 Former Tuen Mun district councilor Josephine Chan heads to UK
Former Tuen Mun district council chairwoman Josephine Chan Shu-ying has left Hong Kong and headed to the UK to meet her husband Lee Wing-tat there, according to sources.
It was understood that Chan had flown to the UK a few days ago, and she had bidded some of the party members farewell already. Sources also said she is still a member of the Democratic Party.

Her husband Lee, vice-chair of the Democratic Party had flown to the UK in early-August. Lee and Chan were both spotted at the airport by reporters, where Chan bidded him farewell.

Chan then confirmed the news but refused to further comment on Lee's departure, saying she cannot speak for him.

Chan was among the 17 members of the Tuen Mun district council who resigned after sources earlier said government will disqualify councilors whose oaths determined as invalid and request them to repay salaries and allowances.

As for Lee, he was convicted of incitement to public nuisance in 2019 for his involvement in the Occupy Movement. He was sentenced to eight-month imprisonment and saw his sentence suspended for two years.