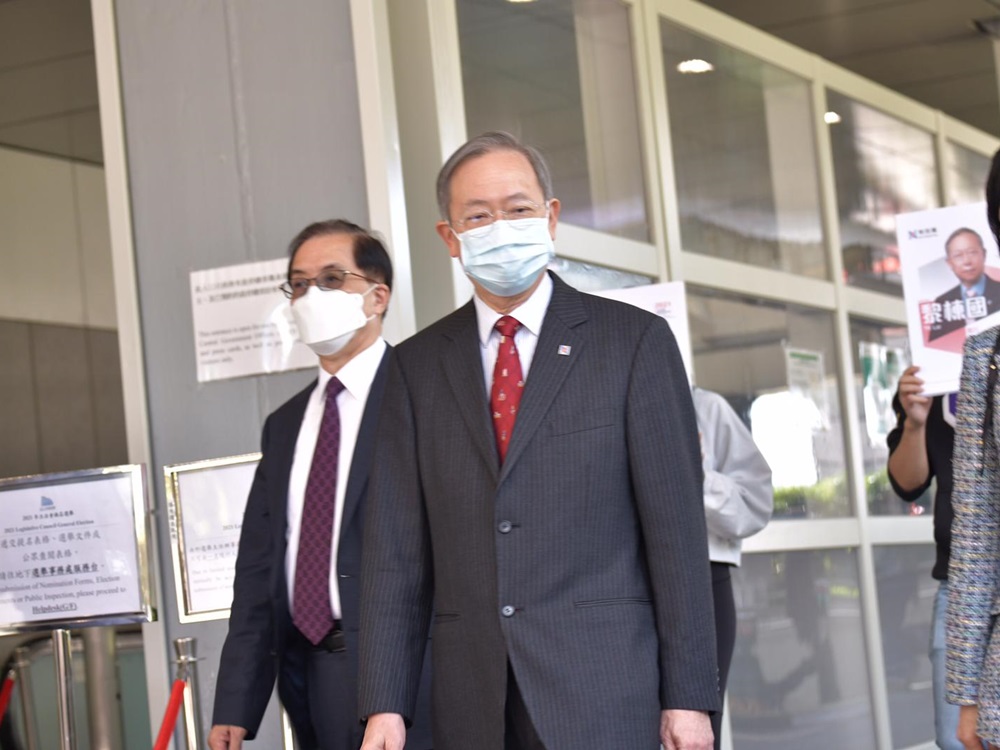 Former security chief Lai Tung-kwok among 154 election contenders
The nomination period of the coming Legislative Council election ended on Friday, and a total of 154 candidates including former Secretary for Security Lai Tung-kwok have submitted nominations.
Accompanied by New People's Party chair Regina Ip Lau Suk-yee, Lai arrived at the Central Government Complex this afternoon to submitted his nomination. He will run in the Election Committee sector.

Lai said after Beijing imposed the national security law, it is still Hong Kong's constitutional duty to implement article 23 of the Basic Law. He continued that if he has a seat in the council he will strive to complete the legislation within the first year of the council's term.

He added today was his 70th birthday and was a "really good day" for him to submit the nomination.

Ip on the other hoped all six candidates, including herself and Lai, will win a seat in the council. She added that there will be 90 seats in the new term of the council and expected some experienced lawmakers to lead and guide some of the new faces.

As on Friday evening, the Returning Officers received 35 nomination forms for the 20 seats under the 10 geographical constituencies.

A total of 68 forms running for the 30 seats under the functional constituencies were received as well.

Among them two will run for the deputies to the National People's Congress, members of the National Committee of the Chinese People's Political Consultative Conference and representatives of relevant national organizations sector.

A total of 51 candidates will run for the 40 seats in the election committee sector on the other hand.