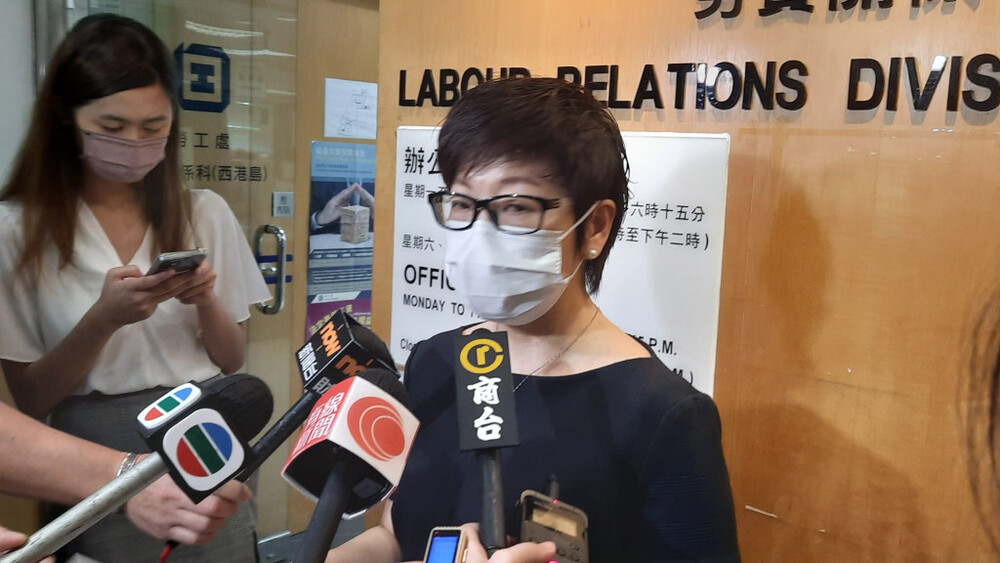 Former principal accused school board of unreasonable dismissal
A headmaster of a special school filed a complaint about the unreasonable dismissal by the school's board, which was in violation of labour legislation and the Code of Aid for Special Schools.
The fired principal Wong Lai-ting used to work in Hong Kong Juvenile Care Center Chan Nam Cheong Memorial School, which was set for teenage boys with special education needs between 12 to 18 years old.

Last week, a dozen teachers accused the school board of deliberately delaying the reappointment of new staff, misappropriating government funding, sending warning letters, and firing the teachers who revealed their misbehaviour.

Subsequently, on August 20, the school board issued a statement announcing the dismissal of Wong as "more than half of the board considering that she could not satisfactorily carry out her duties as the principal."

In the statement, the board said Wong ignored the board's instruction, leading to severe problems in the school, and accused her of providing false documents to the Education Bureau, lacking consideration in dealing with administrative arrangements, etc.

"I had received a warning letter from the school board last Friday (Aug 19) asking me to explain this Thursday (Aug 25)," said Wong today in a press conference when she filed the complaint about being unreasonably dismissed.

"However, I received the notice to inform my dismissal without compensation on Saturday."

"There is no clear explanation in the notice about the process of the meeting - how many people approved for my dismissal - nor any board members meet me afterwards," she said.

Wong added that she could not fetch her stuff in the office since she asked for sick leave during the past few days and the school closed her office.

Wong Kin-ho, chairman of the Hong Kong Education Workers Union, questioned whether the dismissal followed the proper procedures and violated the Employment Ordinance.

"I believe the board is retaliating against teachers and blocking them from participating in the union's activities," he said.