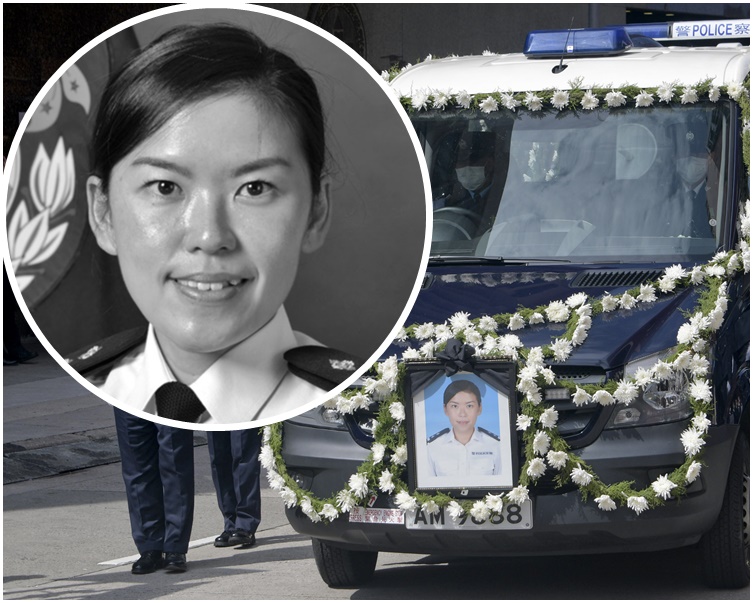 Former police officer charged for comments made regarding dead marine inspector
A former police officer has been brought to West Kowloon Magistrates' Courts this afternoon after he was charged with seditious intent over comments he allegedly made online in relation to the recent death of a marine inspector.
The force said the 26-year-old man was arrested in Sha Tin on Thursday. Officers also seized three mobile phones suspected to be in connection with the case.

Chief Inspector Tai Tze-bun of the Cyber Security and Technology Crime Bureau, said the comments made by the man were suspected of inciting hatred against the government or raising discontent among the people.

However, he declined to give more details regarding the comments allegedly made. He also told reporters that more arrests could be made.

Tai said the force respects that everyone has the right to freedom of expression, but stressed that the right is not absolute.

"Any person who incited hatred, advocated violence, or engaged in immoral behavior will be handled seriously with zero tolerance," said Tai.

Under section 10 of Hong Kong's Crimes Ordinance, anyone who commits acts with seditious intent or utters seditious words can be fined HK$5,000 and jailed for two years on their first offense.

Senior inspector Lam Yuen-yee was killed in an anti-smuggling operation at sea in September. She was buried with full honors earlier this month.