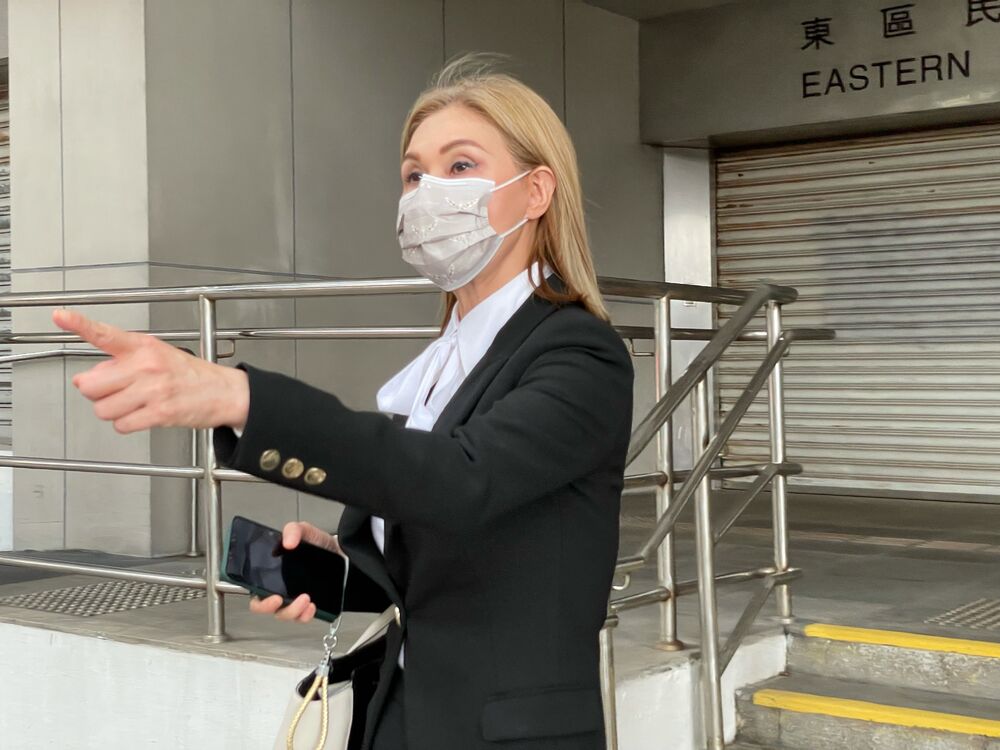 Former Miss HK 2nd runner-up released on bail over tax evasion case
Isabella Kau Hung-ping, who finished third in the 1982 Miss Hong Kong beauty pageant, was on Friday released on bail for HK$55,000 after being convicted of tax evasion last week.
The 60-year-old, now an insurance agent, was convicted of 11 counts of willfully evading tax with intent in West Kowloon Magistrates' Courts Friday last week.

The court back then denied her bail application, making Kau the first ever Miss Hong Kong to be detained in a prison cell.

Kau was supposed to be sentenced today as she appeared in a black suit before deputy magistrate Tsang Hing-tung in court this morning.

Yet, Tsang said he miscalculated and marked the wrong date on the calendar, and Kau's sentence should be handed down Friday next week as it would take the defense two weeks to retrieve the background report. The case has been adjourned to next Friday.

The defense then applied for bail for Kau again and saw the application granted by Tsang for HK$55,000. Kau must report to a police station daily and live at her reported residence. She must not leave Hong Kong as well.

The judge also asked Kau to meet the probation officer before she left the court to ensure she could get her background report on time.

Kau nodded and flashed her lawyer the OK sign as the judge spelled out the bail conditions.

Earlier, the court heard that Kau falsely claimed deduction of "office assistants" expenses in the profit and loss accounts of the insurance business for the years 2009/10 to 2011/12.

She also made false declarations in her tax returns for 2008/09 and 2013/14 to 2016/17 that her father lived with her continuously for five full years and claimed an additional dependent parent allowance.

The total of Kau's false claims of expenses and allowances for the eight years of assessment was HK$770,000, and the total tax evaded was HK$86,849.