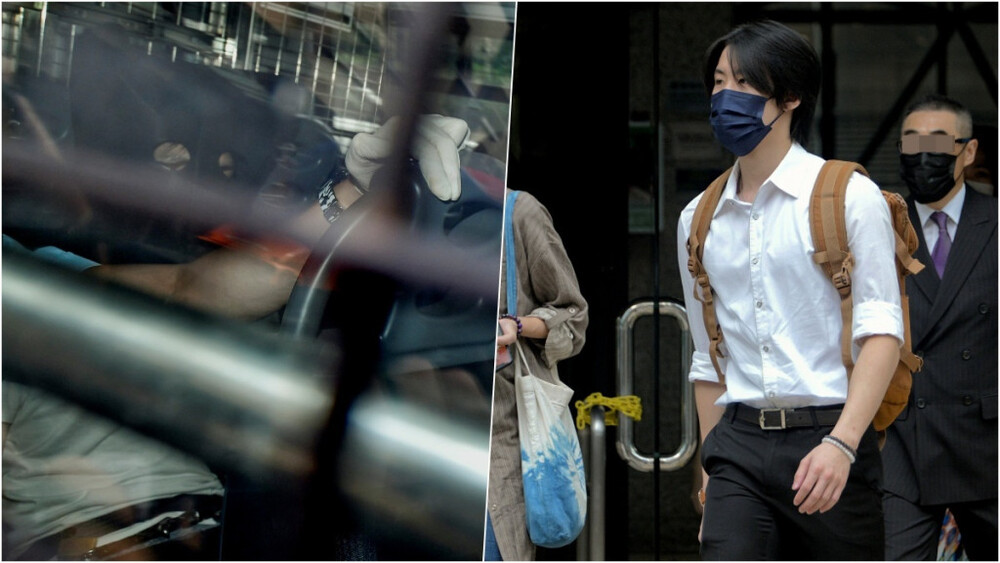 Former engineer sentenced 5 years in jail for stabbing cop in protest
A Hong Kong court sentenced a former engineer to five years behind bars over his attack on a police officer during a 2020 protest against the national security law.
Wong Kwan-wa, 26, earlier pleaded guilty to his counts of harming people and rioting over the offense and was sentenced by Judge Frankie Yiu Fun-che in the District Court on Thursday morning.

Two male students involved in the same case, 20-year-old Law Kok-sum and 21-year-old Percy Chau Pui-lam, pleaded guilty to rioting, resisting arrest, and perverting the course of public justice.

According to the court, the trio participated in a gathering in Causeway at around 3pm on July 1, two years ago, which marked the second day after the Beijing government passed and implemented the National Security Law in Hong Kong.

A confrontation broke out in the demonstration between protesters and the police force, the court heard, during which a police officer attempted to subdue Law outside Queen's College, but the student resisted arrest while Chau tried to help him break free and pulled him away.

Wong, meanwhile, ran up to the officer and stabbed him in the upper left arm with a folding knife. The officer immediately began to bleed, and the trio fled.

Wong contacted his girlfriend and threw the knife into the sea at Kwun Tong Ferry Pier soon after he escaped the scene. He then bought a flight ticket to London with his girlfriend's help but was subsequently arrested on the plane.

The injured officer was found to have suffered a torn muscle in his left shoulder when sent to the hospital.

During sentencing today, Judge Yiu described the case as "extremely severe" as the wound on the police officer could have been fatal and would have had long-term effects on his health.

The three defendants pleaded guilty in court, with Wong sentenced to five years in prison and Chau to 33 months. The sentencing of Lau will be scheduled for October 31, pending his training center report.

Cheung Tsz-ching, Wong's 27-year-old girlfriend, was accused of one count of perverting the course of public justice which she pleaded not guilty in court and awaited the next round of trial.

Also on July 1 last year, an illegal gathering broke out in Causeway Bay where a protester stabbed a police officer.

Leung Kin-fai,50, stabbed a 28-year-old police officer in the back outside SOGO Department Store and then stabbed himself in his chest, after which he was sent to the hospital, where he was certified dead.