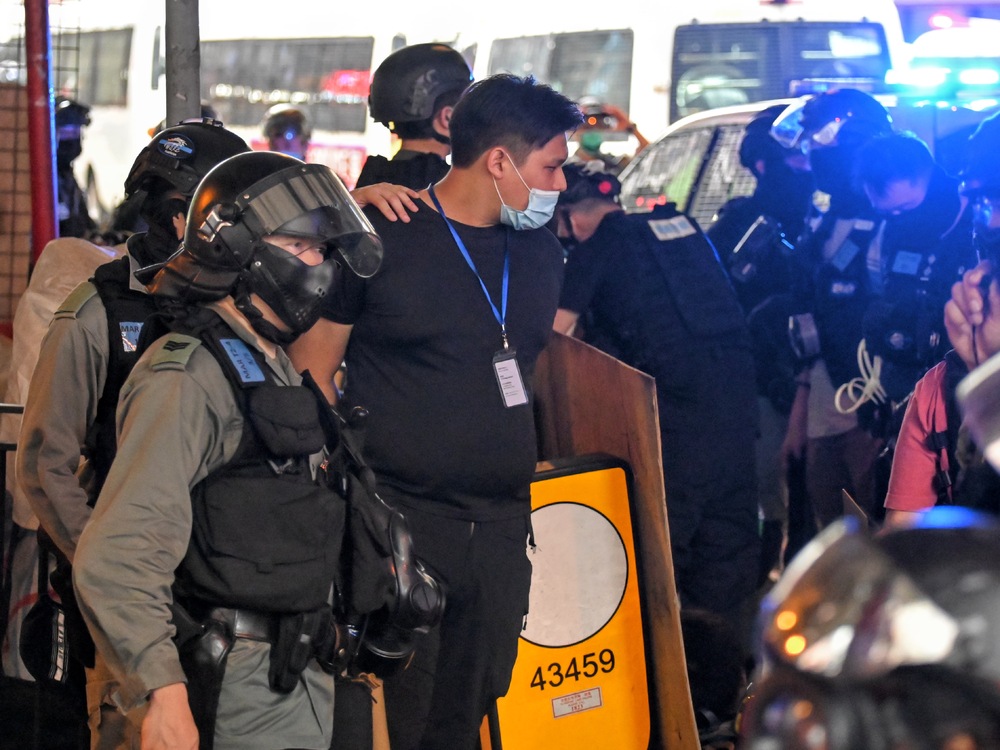 Former district councilor jailed seven months for cursing police officers' families
A former Sha Tin district councilor was on Thursday jailed for seven months for disorder in public after yelling at cops during a 2020 protest and cursing all their families to die.
Li Chi-wang, now 27, was earlier convicted of disorder in public places for using threatening and insulting remarks and inciting others to disrupt social order at the junction between Canal Road East and Hennessy Road in Causeway Bay on May 24, 2020.

Li sat on the ground when officers told him to retreat to the sidewalk and accused officers of pushing him. He also slammed the cops "were rubbish, not humans," and yelled: "Your whole family die!" at them during the protest.

He closed his fists tightly and gestured a handcuffs impression when officers gave him verbal warnings, drawing spectators' attention.

In Eastern Magistrates' Courts this morning, magistrate Winnie Lau Yee-wan highlighted the severe nature of Li's crime and pointed out she could tell from Li's actions targeting officers that he was more than just venting his anger.

Lau also noted there were large crowds who were resentful toward the police gathering at the scene, and Li's behaviors may very likely incite them to follow his lead, curse at the cops, or even use violence.

Lau stressed there were reporters and other pedestrians, and although Li's crime happened within a limited time frame, there could be a casualty if someone was incited by Li in the worst-case scenario.

The court has a duty to protect officers maintaining social order, Lau said as she started Li's jail term at eight months. The term was then reduced by a month, given Li committed the offense for the first time and taking into account his service to the community in the past years.

The defense then applied for bail, awaiting Li's appeal to proceed, but the application was denied by Lau.

In mitigation, the defense said Li didn't want to focus on his past services to the community as he believed that was "a part of his job." The defense continued that Li has been volunteering since leaving the post of district councilor, and he has learned how to solve problems calmly.