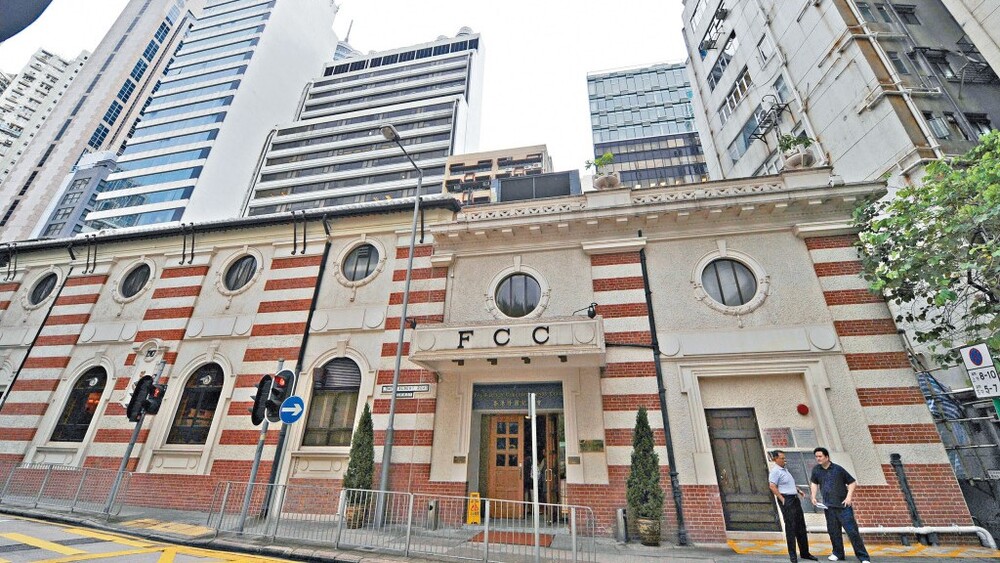 Foreign Correspondents' Club accepts the new 3-year lease 
Hong Kong's Foreign Correspondents' Club (FCC) has secured an extension to the lease on its Clubhouse for a further three years until January 2026.
Keith Richburg, president of the FCC, on Wednesday published an open letter to inform members that the Club has accepted the offer provided by the Government Property Agency and expects to sign the new lease in the coming days.

"The lease contains other provisions that are now standard in all government leases, including allowing the government to terminate the lease at any time with 3 months notice, or immediately if in the interest of national security," he added.

The FCC's current lease of the Old Dairy Farm Depot North Block on Lower Albert Road ends on January 1, and the government was previously urged to take back the site after the Club invited pro-independence activist Andy Chan Ho-tin to deliver a speech at a lunch in August 2018. 

The government said in a statement on Tuesday that it offered a new tenancy to the FCC after the club put forward a request for a renewal.

Richburg stated that the past few years have been extremely challenging for the Club, while with its future settled, the Club have to increase the subscription fees and joining fees to restore its financial health.

The current premises on the corner of Lower Albert Road and Ice House Street was built in the 19th century and occupied by an ice-making company. The FCC has rented the old ice house since 1982 and renewed the lease every seven years.