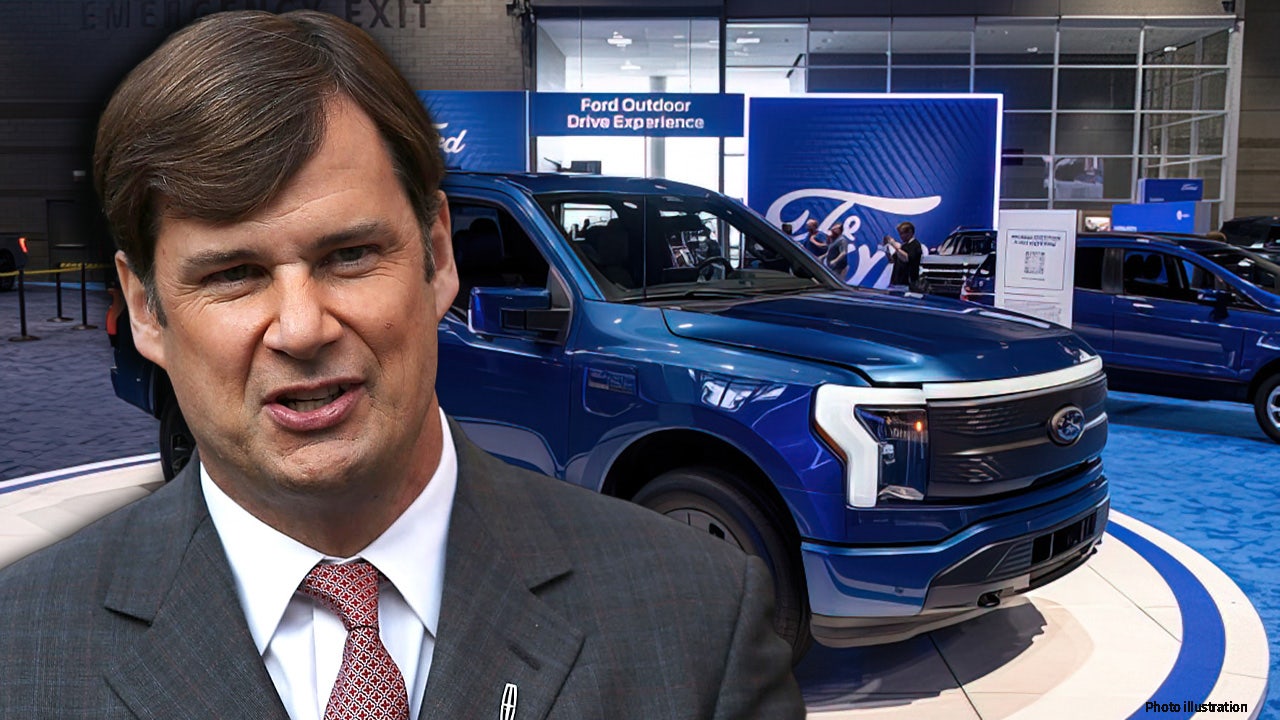 Ford CEO reveals EV reality: America 'cannot continue to import' batteries, earth minerals
Ford builds EV plant in Tennessee despite $3B profit loss expectation for 2023
While American consumers and politicians seem to remain split on whether to go pedal-to-the-metal on electric vehicle (EV) production, Ford's CEO has shared a critical message to those who want them to rule the roads sooner than later.

"No one makes more full-size trucks than we do in America. We have to on-shore this stuff," Ford Motor Company president and CEO Jim Farley told "Fox & Friends" co-host Brian Kilmeade on Friday. "We have to have mines and processing to build a digital economy here in the U.S. We cannot continue to import batteries and rare earth from overseas. We have to move it to America."

"We're willing to invest," Farley continued, "but we have to have people in partnership with government that's going to improve mines, improve processing. These sites are really important. We can build all the plants, but what's the good if we're importing batteries?"

The CEO appeared on Fox News from Ford's newest EV plant just outside Memphis, Tennessee, to discuss the company's latest investment in the American economy as well as ongoing improvements within the EV market.

On Thursday, the automaker announced it's expecting a $3 billion loss due to Model e investments geared to rapidly boost production of electric vehicles to an annual rate of 600,000 globally by the end of 2023 and two million in 2026.

"As everyone knows, EV startups lose money while they invest in capabilities, develop knowledge, build volume and gain share," Ford CFO John Lawler told media ahead of an investor call Thursday.

Model e reportedly lost $2.1 billion in 2022 and its cumulative 2021 through 2023 loss is projected at $6 billion.

Earth minerals like nickel, lithium and cobalt are essential for building EVs and their batteries, but recently, mineral shortages and closures of domestic mines could threaten the U.S. auto industry's ability to produce enough EVs by the Biden administration's 2035 goal.

Farley echoed Lawler's sentiments that Ford's electric vehicle division is still in its "startup" phase, where companies "invest to build plants like this or develop the new vehicles before you scale."

According to its CEO, Ford has "learned a lot" about the EV market and engineering with their first generation of electric cars.

"The key is scaling and getting the manufacturing facility more efficient. But we make all of our full-sized trucks in America, and we're going to bet on this new full-size electric Ford, and it's going to be built here in Tennessee, and we're going to continue to bet on America," Farley explained. "So we're in investment mode, but that's what you have to do if you want to build a new business."

Once completed and open for business, Ford's Tennessee EV plant expects to create 6,000 new jobs and generate $5.6 billion, the CEO noted. The all-new, all-electric truck will be equipped with updatable software similar to smartphones – a technological advancement not previously featured in any of their EVs.

"This is a feel-good story. This is us investing in America," Farley said. "And we're building a brand-new plant for a brand new big truck."

"We think we're going to be able to deliver technology so on a sunny day on the highway, you're going to be able to go to sleep in your Ford, or do something else," the CEO continued. "So this would be the first Ford that will have partial autonomy that's going to give Americans time back. And who doesn't want more time?"