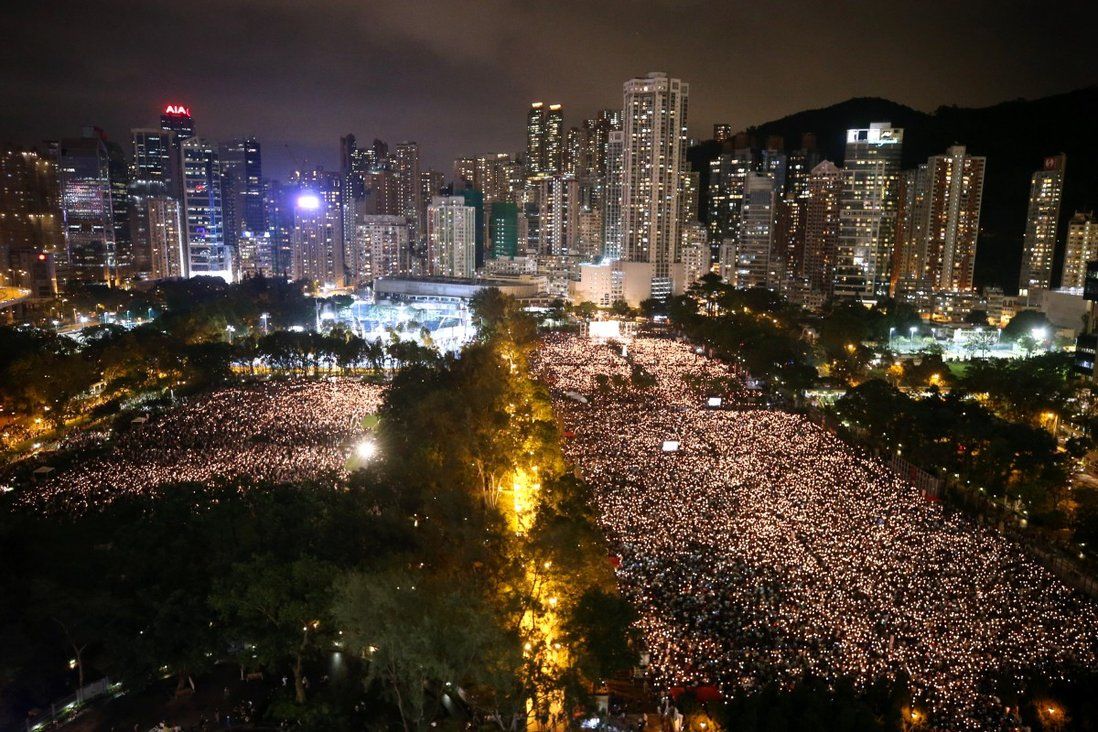 Football pitches in Hong Kong's Victoria Park fully booked for June 4
Officials say the public spaces are available for sports on the anniversary of Tiananmen Square incident, but not for 'other purposes'.
Football pitches at Victoria Park have been fully booked for June 4, a day that in previous years saw tens of thousands of residents gather in the public space for a candlelight vigil to commemorate the pro-democracy activists killed by the military in Tiananmen Square in 1989.

But most of the time slots on June 1-3 and June 5-23 remained open, a check by the Post found on Wednesday, a day after officials said the pitches were available for sports on June 4 but not for "other purposes".

A staff member at Victoria Park told a Post reporter posing as a venue user that many people had rushed to reserve a June 4 time slot on Tuesday and Wednesday.