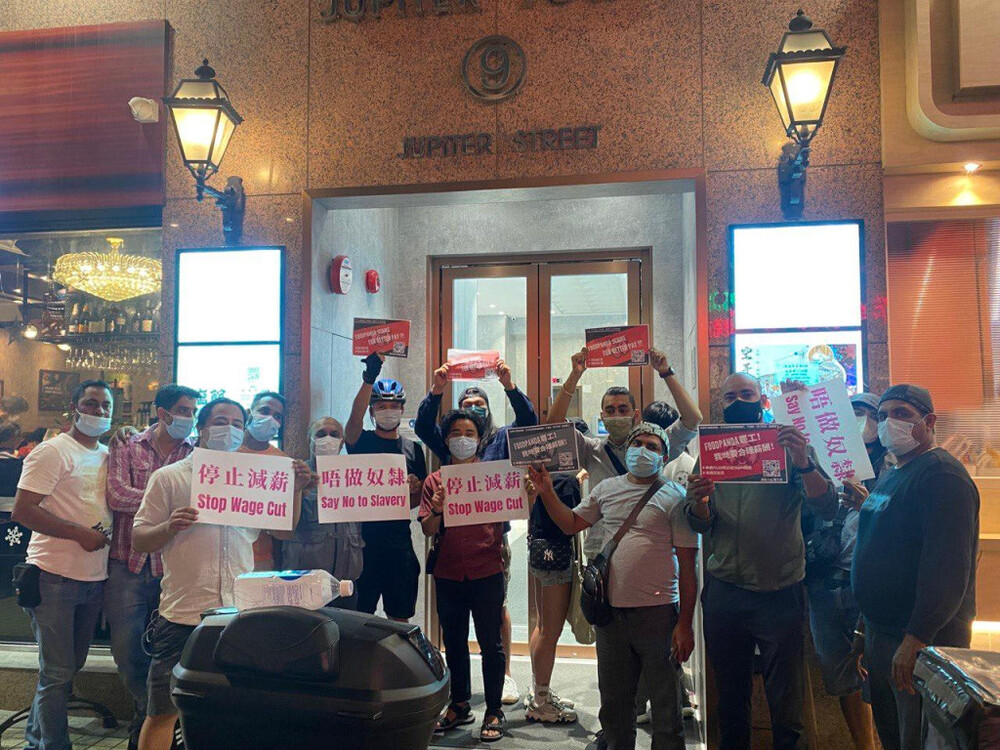 Foodpanda deliverymen launch strike over unfairly wage cut
Employees of Hong Kong delivery platform Foodpanda launched strikes across the city over an unreasonable pay cut brought by the company's new map system.
The strike, which was due to last for one day and began with a gathering in Kowloon Bay on Saturday night (Oct 14), was echoed by 1,000 deliverymen who demanded the company's response to the wage cut by midnight on Sunday.

Protesters argued the company failed to calculate their wages in a transparent and fair method.

Foodpanda announced last month to launch of its new mapping system based on Google Maps and Manhattan Distance to calculate deliverymen's service fees, which rely on their delivery distance.

The announcement came after strikes by Foodpanda staff in November last year when they complained the old navigation system failed to measure the actual delivery distance of couriers, which was based on only the straight line distance on the map.

However, they said that the new map's calculation reduced their wages in disguise as the services fees calculated by the new system were less.

"I could earn HK$55 of the service fee for an order before," said a deliveryman, "but now the figure dropped to HK$50 with the new calculation."

Over 40 takeaway riders parked outside Pandamart, the grocery franchised by Foodpanda, in Kowloon Bay at 6pm yesterday, holding banners reading "Say no to slavery" and "Stop wage cut".

A representative of protesters claimed they would refuse to accept any Pandamart orders from Monday, and a new round of strikes will be launched next weekend (October 22 - 23) if the company fails to respond.

"The company has been delaying requests from couriers since last year even though it promised to improve the treatment," he said.

Foodpanda claimed that service fees were never reduced, emphasising the company understood the concerns of the delivery staff. A spokesman responded that it would seek dialogues with couriers.

Foodpanda's online delivery service was still functioning within limits until Sunday afternoon due to "a surge in orders", claimed by the platform.