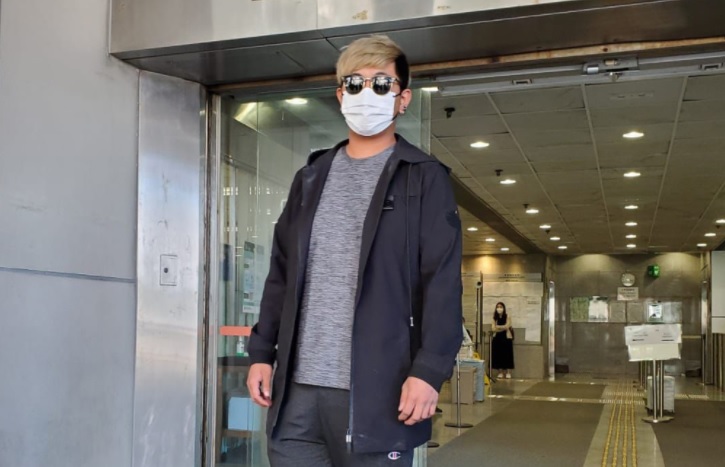 Food Panda deliveryman fined HK$8,000 for not wearing a mask
A Food panda deliveryman was fined HK$8,000 for not wearing a mask during a police check, but was acquitted of obstructing a policeman.
Zhao Hong-shing, 21, pleaded guilty to breaching the mask order for pulling down his mask to smoke on National Day last year. He was sentenced to a fine of HK$8,000 in Eastern Magistrates' Court on Monday.

However, he denied the charge of obstructing a public officer for allegedly refusing to show his identity card to police officers three times. He was found not guilty of it.

Magistrate Peony Wong Nga-yan said there was an obvious difference in the testimony of the two police officers involved.

She said the defendant may have been unable to hear the police instructions due to the noisy environment.

Wong said that the prosecution claimed that the police asked the defendant to show his identity card three times and that sergeant Yu Tung-sheng reminded him in a low voice. But that was contradictory to what sergeant Fung Hau-yi said during cross-examination.

She added that it cannot be ruled out that the defendant did not hear the police warning because of the noisy environment, or that the police did not give a warning.

During cross-examination, the defense challengd that Yu's attempt to take away the defendant's phone made him agitated. The magistrate agreed that the defendant had been cooperative before and could not ignore the fact that Yu had held his phone.

Yu admitted that he wanted to keep the defendant's phone to check his internet browsing habits.

The prosecution said that Yu saw the defendant smoking with his mask off at Yee Wo Street in Causeway Bay and issued a warning to him.

But the defendant ignored it and continued to smoke. He also refused to provide his identity card and argued with the officers using foul language. The defendant also resisted while being controlled by the officers.

In another case, Zhao allegedly assaulted sergeant Tong Ka-yu outside the search room of the Tin Shui Wai Divisional Police Station report room on January 2 this year. The trial was scheduled to start on November 1.