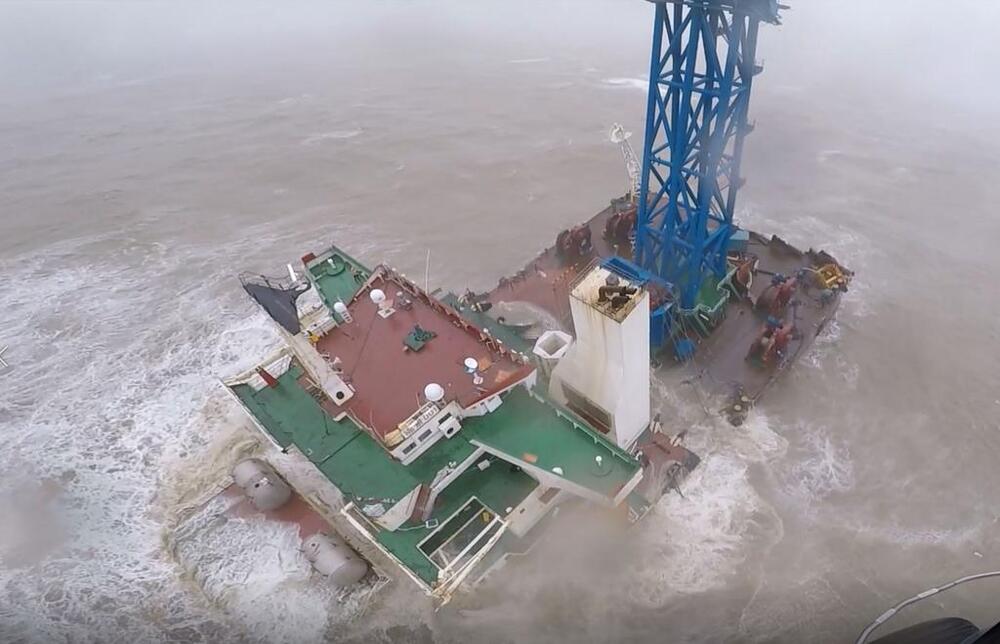 Floating crane sinks as mooring chain broken, 27 still missing
Twenty-seven people were still missing after a floating crane snapped into two halves about 300 kilometers southeast of Hong Kong, near the center of Typhoon Chaba yesterday.
The floating crane was found via monitoring system to have dragged anchor and was in danger after its mooring chain broke while it was avoiding Chaba in waters near the city of Yangjiang, according to Guangdong maritime search and rescue center Sunday.

The floating crane had sunk. Three people were rescued on Saturday (July 2) and 27 others fell into water and were missing, according to the provincial maritime search and rescue center.

Rescue helicopters, rescue vessels and merchant vessels nearby have been mobilized to search for the missing people.

Officers from the Government Flying Service – in one fixed-wing aircraft and two helicopters – were mobilized to the scene to help with the rescue. A rescue vessel was also sent to the seas by the marine authority.

Search and rescue efforts are still underway.