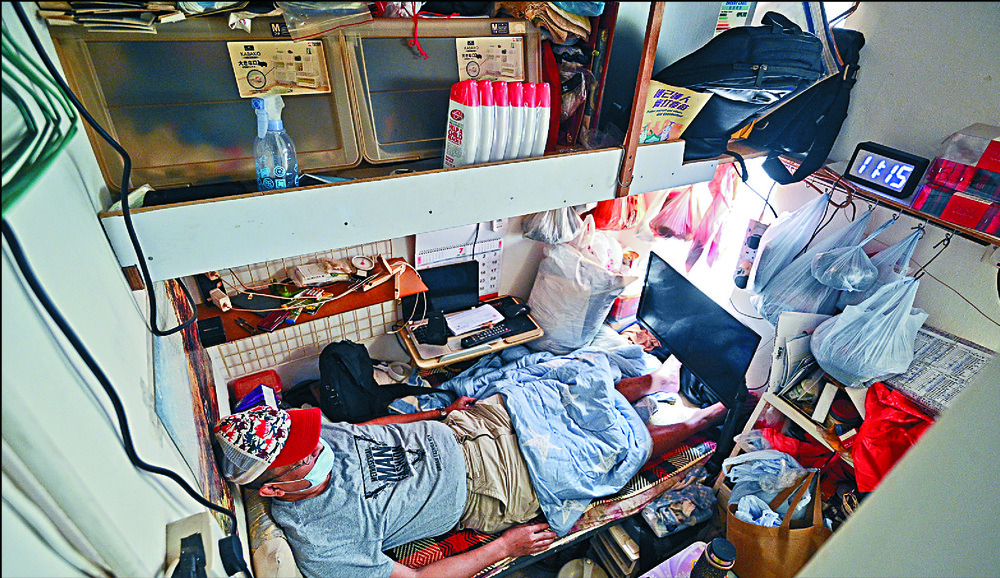 Flights on the radar for 2,000 in mentor move
Underprivileged students whose life experiences have been limited by their financial background may finally experience air travel through the government's anti-poverty scheme, Chief Secretary for Administration Eric Chan Kwok-ki said.
Chan said yesterday 65 percent of teens living in subdivided flats are new immigrants who don't have enough resources or opportunities.

He said such students will be able to experience flight through the Strive and Rise Program, under which 2,000 underprivileged students will be paired with a mentor and granted a HK$10,000 subsidy.

Volunteer mentors will provide classes on life and financial planning and communication skills to eliminate intergenerational poverty - a key goal in Chief Executive John Lee Ka-chiu's election manifesto.

Also among slated activities under the program are visits to public institutions in sectors such as tech, culture, and transport, as well as tours of law enforcement and disciplined services facilities.

Authorities will recruit middle-class employees as mentors, in addition to prominent athletes such as Olympic fencing champion Edgar Cheung Ka-long.

The hope is that through the program, the 2,000 participants would become more self-confident and understand society better, with Chan adding that donations from organizations and companies have surpassed estimated expenses.

Authorities will switch to group pairings of two mentors leading five to six students if they cannot find a sufficient mentors for one-on-one matches.

"We hope they can continue to keep in contact with their mentors. We will also have an alumni group to keep in touch," said Chan, who has acknowledged that the program, at one year, is relatively short but indicated that this may be too much of a commitment for some mentors.

Commission on Poverty member Simon Wong Kit-lung has said it is significantly shorter than Child Development Fund plans that usually last three years.

He also urged officials to consider subsidies for students who applied but were not selected so they would be able to fund their studies or pursue other goals.

The news came as the Concerning Grassroots' Housing Rights Alliance called for a ban on new subdivided flats and the creation of a registry for existing ones to bolster regulation, as over 90,000 of 120,000 households with poor living conditions inhabit subdivided flats.