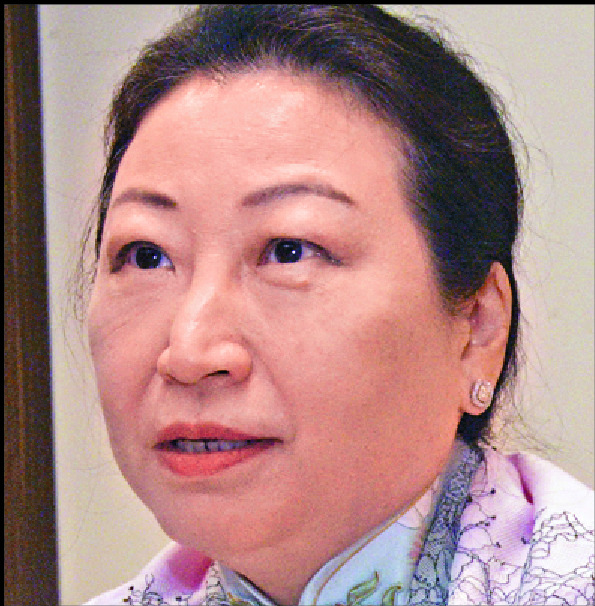 Flexible fees set model for arbitration hub
A new fee model for arbitration cases will be more flexible and can enhance Hong Kong competitiveness as one of the main arbitration centers in the world, Secretary for Justice Teresa Cheng Yeuk-wah said.
The model will allow lawyers not to charge clients or only charge them a low fee if the arbitration failed, while they can share part of the compensation with the client when the arbitration succeeded, according to a government gazette on Friday.

The new outcome-related fee structures allows for three models - conditional fees, fees based on compensations and a hybrid of the two.

In an interview with Sing Tao Daily, The Standard's sister publication, Cheng said the model would provide three charging options at the same time, which is "unprecedented" in the world and more mature than the fee model in other popular arbitration places.

Cheng said the change in fee model was due to clients' demands, and the new model is expected to be implemented within the year.

The Law Reform Commission, which proposed the model, learned from models applied in other countries and adopted their advantages, she said.

Flexibility is the biggest advantage of the new model and the hybrid damages-based agreement is the most flexible as lawyers and clients can agree on a most appropriate charging model, Cheng said.

Although the conditional fees arrangement is riskier for lawyers, especially for medium and small-sized law firms, she said such a sharing model can align the interests of the client and the lawyer, and small law firms can even receive ground-breaking cases.

"[The new fee model] gives small and medium law firms opportunities to stand out," Cheng said.

If lawyers worry they cannot win a case, they can also charge by hours.

Cheng said confidence in Hong Kong as an international arbitration center could be seen in the Asian-African Legal Consultative Organization's holding its annual session here last year and policy support in Beijing's 14th five-year plan for Hong Kong to become the leading center for international legal and dispute resolution services in the Asia-Pacific region.

She also said the organization's regional arbitration center would be set up here soon and the Department of Justice is preparing for it.