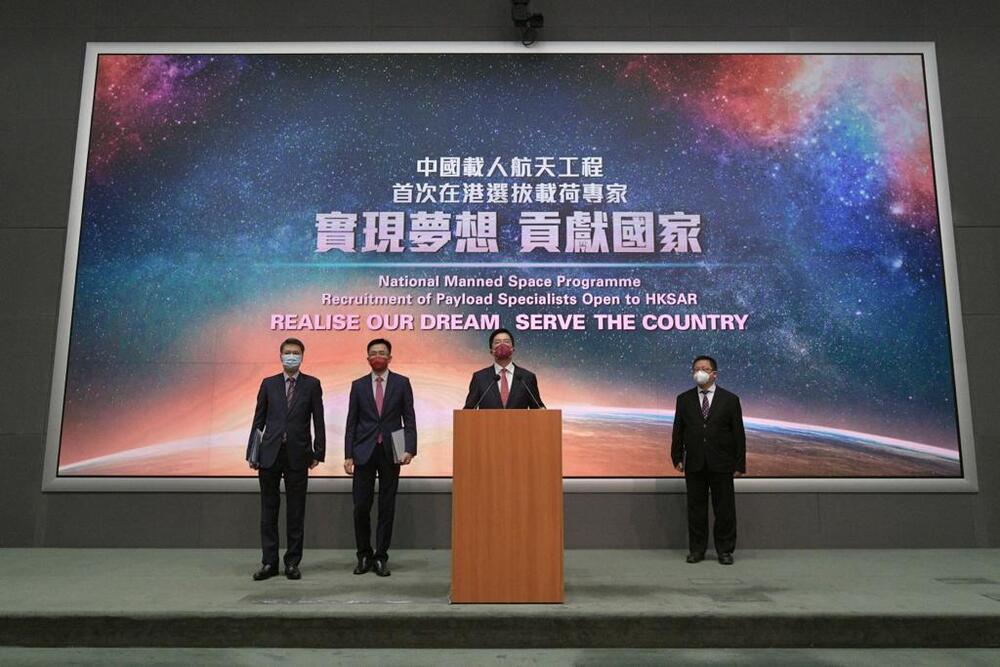 'Flexible arrangements' on age limit of China's space recruitment in HK
There will be "flexible arrangements" on the age limit of 30 to 45 for China's first-ever space program recruitment in Hong Kong, technology minister Sun Dong said as he noted that the recruitment received an overwhelming response from the science and innovation sector.
Speaking on a radio program Saturday, Sun, the Secretary for Innovation, Technology and Industry, expected at least one Hongkonger would get the job from the Chinese space administration.

Sun pointed out that although there are about 30,000 working in the science and innovation sector in Hong Kong, not that many can fulfill all the requirements and become one of the space payload specialists.

Still, the SAR government will recommend suitable and potential candidates for China's consideration, he added.

In principles, the age limit of 35 to 40 is a national standard requirement, Sun said, but believed there will be "flexible arrangements."

As for the requirement for applicants pledging love for China, upholding the "one country, two systems" principle, and abiding by the national constitution and the Basic Law, Sun explained that is because the successful applicant will be sent to complete a "national mission."

Sun went on to say that the space program is one of the country's most crucial missions, and it is customary to ask the applicant to pledge allegiance to the country and the city.

Sun also said authorities will strengthen Basic Law education for successful applicants, and there are mechanisms to vet the applicants' eligibility.