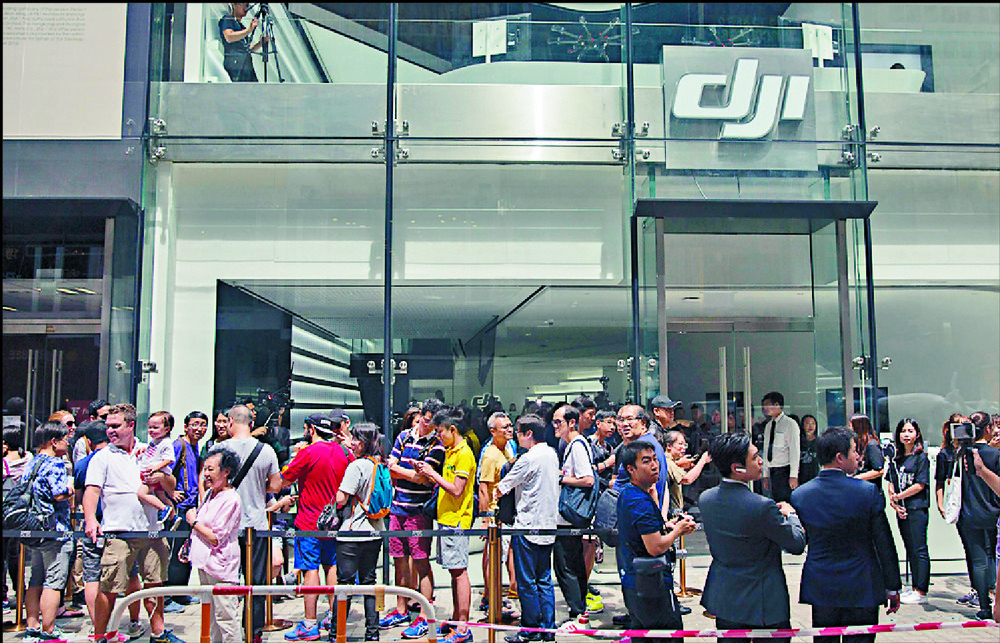 Flagship down for drone firm
The global leader in drone technology, DJI, has announced it is closing its flagship store in Causeway Bay next week.
The store put up a notice yesterday that said business will end next Monday. Without a flagship store, customers can still purchase products through other retailers and the DJI online store.

The company told The Standard that the closure "is to reflect the company's and the market's evolving needs." It was not related to the city's new drone control regulations gazetted last month, which will take effect in June next year.

Andy Chau, chairman of the Hong Kong Drone Sports Association, said the closure was a "bad shock" to drone players.

"It's a big deal for us as DJI is a really big brand that has been in Hong Kong for so long," Chau said. "There have been rumors for half a year about the closure."

He said it would be less smooth and convenient for drone players, despite the company having assigned two agencies to provide repair services.

The Small Unmanned Aircraft Order, which was made under the Civil Aviation Ordinance, was tabled in the Legislative Council last month and comes into effect from June 1 next year. However, there will be a grace period of six months initially.

Under the new order, a registration system managed by the Civil Aviation Department will be introduced. Regulations vary according to a drone's weight.

If the drones weigh less than 250 grams, no registration is needed.

For drones weighing between 250g and 7 kilograms, both the drones and their pilots have to be registered.

Prior permission from the Civil Aviation Department is needed for operating drones heavier than 7kg.

Additionally, pilots have to undergo training and pass tests offered by designated organizations.

Chau said the government failed to tell the public where they can use their drones.

DJI, which had more than 80 percent of the drone market share by October 2020, was founded by Frank Wang Tao in 2006.

Wang built the first prototypes of DJI's projects when he was a postgraduate student at the Hong Kong University of Science and Technology.

But the company has since moved its operations to Shenzhen.