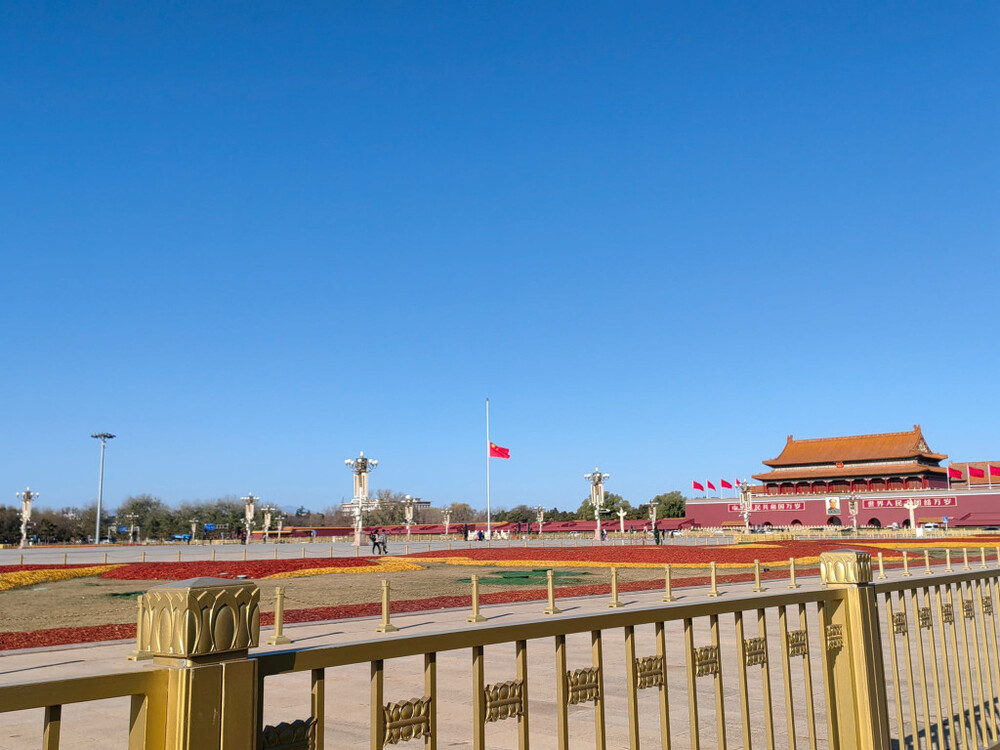 Flags fly half-staff to mourn former Chinese president Jiang's passing
Flags are lowered to half-staff at major government buildings starting Wednesday across the country to mourn the death of former president Jiang Zemin who died at the age of 96.
A committee organizing the funeral said national flags will fly at half-mast at Tiananmen Square and the Great Hall of the People in Beijing, the liaison offices in Hong Kong and Macau, as well as Chinese embassies and consulates overseas, among other structures, until the date of the funeral which has yet to be announced.

The HKSAR government said in a statement late yesterday that the national and SAR flags displayed at main government premises, the Legislative Council, and the Judiciary would be flown at half-staff from Thursday as a token of mourning.

The funeral committee is led by President Xi Jinping. Members include Premier Li Keqiang and other mainland leaders; CPPCC vice chairmen and former chief executives of Hong Kong Tung Chee-hwa and CY Leung; and the chief executives of Hong Kong and Macau, John Lee and Ho Iat-seng.

Mourning halls will be set up at the liaison offices in Hong Kong and Macau and China's embassies and consulates overseas for people to pay tribute.