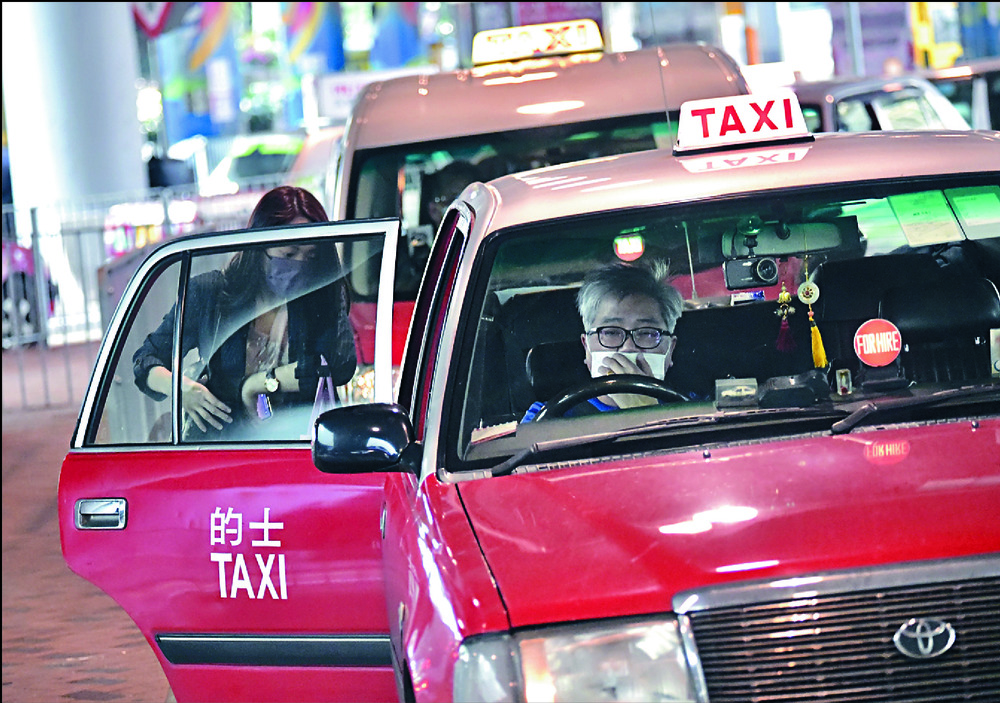 Flagfall rise sparks fears of initial income drop
A "mild" HK$3 increase in flagfall charges has taxi drivers fearing their income will be hurt and not helped, at least at the beginning.
That fear surfaced yesterday, a day after the Executive Council approved the increase effective from July 17, sending the minimum fare up to HK$27 for urban taxis, HK$23.50 for green New Territories taxis and HK$22 for blue Lantau taxis.

Passengers will also have to pay 20 cents more for every 200 meters after the first two kilometers and 10 cents more for every 200 meters after nine kilometers.

Taxi drivers said yesterday those increases amount to only half of what they had been seeking over the past few years.

To Sun-tong, a representative of the Motor Transport Workers General Union, said he hoped that people can understand and accept the increase he characterized as mild as it did not catch up with inflation.

To also expects business to fall about 25 percent in the immediate aftermath of the increase taking effect, with fewer customers opting for taxis.

"People prefer not to take a taxi as public transportation is so convenient now," he said.

To urged taxi owners not to increase rents too soon after the fare hikes as the incomes for drivers have dropped by a lot in the past two years due to the pandemic and amid competition from illegal ride hailing services.

"Every time after a fare hike, we [taxi drivers] will face an increase in taxi rents, so to some extent, our incomes would be reduced," To said. He also said that the public may find taxi fare increases more acceptable if they rose gradually as part of a two-year plan.

Hong Kong Taxi and PLB Association chairman Chow Kwok-keung lamented the fact that it took five years for the SAR administration to approve the fare hikes.

In that time, the business environment for the taxi sector has become much more difficult, with drivers seeing increases of over 10 percent for fuel costs, about 30 percent for rents and 70 percent for insurance premiums, he said.

Chow said lower takings make it difficult for the industry to attract new blood.

"At the same time officials say they want to help improve the service quality of taxis If our income can't catch up, how can the industry improve service quality?" Chow said.

He thinks owners may gradually raise rents in a fortnight or a month after the fare hikes come into effect.