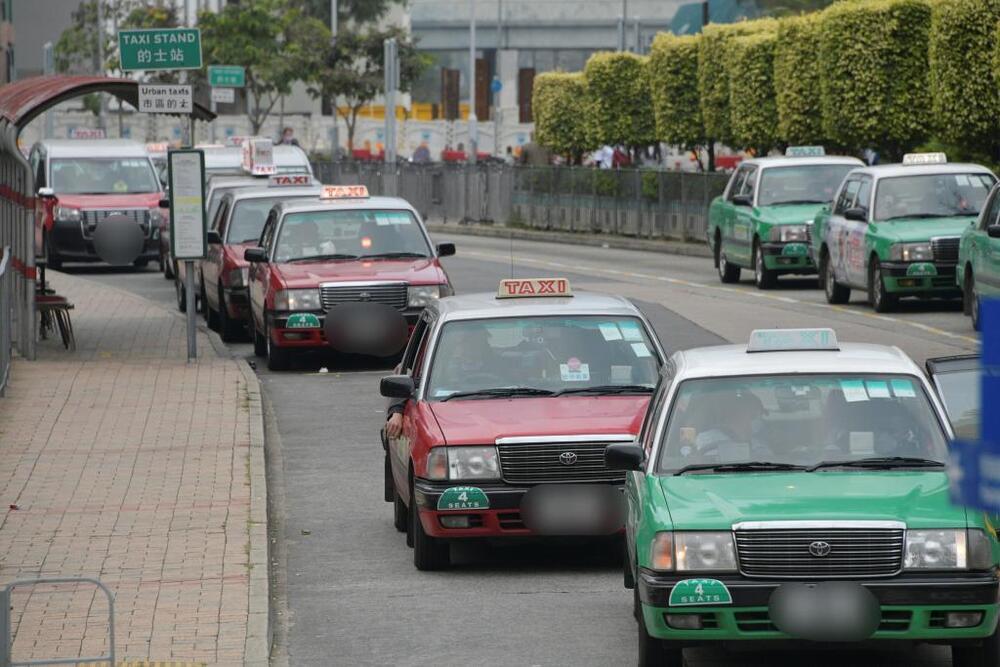 Flagfall rates for all taxis will be up by $3
Taxis will see the flagfall charge rise by HK$3 from July 17, taking the minimum fare for a ride on an urban red taxi to HK$27.
New flagfall fares for the New Territories green cab and the blue Lantau ones will be HK$23.5 and HK$22 respectively.

The incremental charge for every 200 meters travelled after flagfall will cost 20 cents more per jump, which is HK$1.9 on red taxis and HK$1.7 on green and blue cabs. The charge for the second-tier distance after flagfall will be a 10 cents hike per meter tick.

After the last fare increase in 2017, the Executive Council approved the hike on Tuesday.

A spokesman for the Transport and Housing Bureau said that in processing the taxi fare adjustment applications, they have taken into account various factors including changes in revenue and operating costs of taxi operators, public acceptability, and the fare differential between taxis and other modes of public transport.

The urban, NT and Lantau taxi trade submitted fare increase applications to the Transport Department in September 2018 for increasing the flagfall charge by HK$6, HK$6 and HK$7 respectively, the incremental charges for the first-tier distance after flagfall by 20 cents, 20 cents and 30 cents, and for the second-tier distance by 20 cents, 20 cents and 10 cents respectively.

The government consulted the Panel on Transport of the Legislative Council and the Transport Advisory Committee in April 2022.

"Government has duly considered various factors and endeavoured to strike a balance among various concerns, and has recommended lower rates of fare increases as compared with the trade's proposal. Under government's recommendation, the average rates of fare increase are 11.54 percent, 13.02 percent and 13.83 percent for urban, NT and Lantau taxis respectively," the spokesman continued.

The new fares are expected to take effect from July 17 this year.