Secretary for Education Christine Choi also says 'room for improvement' in how schools oversee patriotic activities, despite many institutions being 'very professional'.
Hong Kong's education minister has defended government rules for flag-raising ceremonies at schools, saying the measures were not intended to make pupils "suffer" but to instil a sense of identity and pride.

Secretary for Education Christine Choi Yuk-lin on Sunday also conceded that some schools might not have understood the government's intention when the institutions enacted the curriculum changes.

"I believe our schools, teachers, and teaching force are very professional. But of course, there may be some individual cases that may not be handled perfectly in the execution [of the measures] and there is room for improvement," she told a television programme.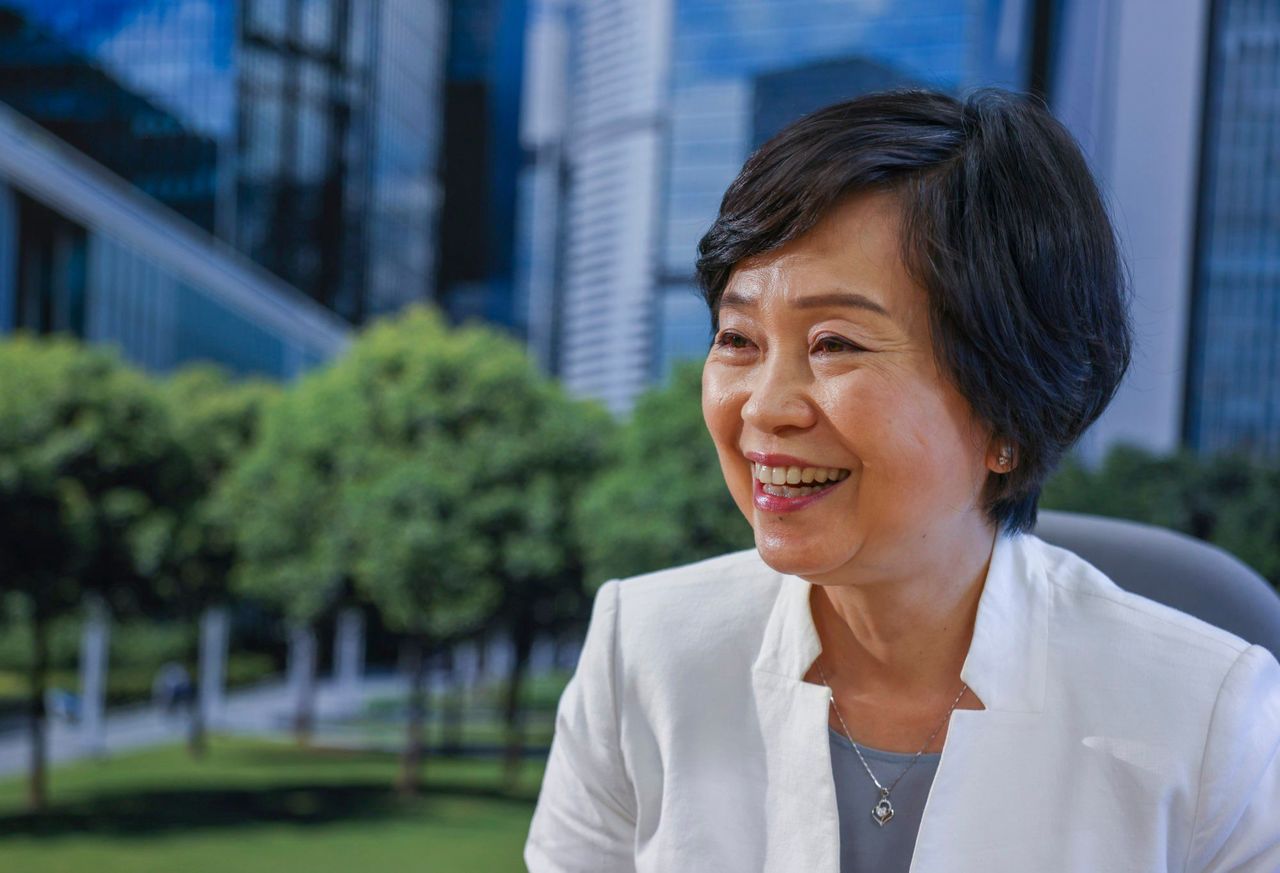 Secretary for Education Christine Choi.

The minister was referring to the three-day suspension of 14 students at St Francis Xavier's School last month when the group failed to attend a flag-raising ceremony during a morning assembly.

Last year, the Education Bureau announced that schools would be required to hold a flag-raising ceremony once a week, with all staff and students required to attend and sing the national anthem.

In response to public backlash and accusations of a disproportionate response by the school, the institution appointed a five-member independent committee to look into the incident and release a report by next January.

"The aim of our measures is to support schools. If schools can make good use of them, [the measures] should help schools achieve the goals, not mess things up," Choi said.

But the education minister declined to comment on whether St Francis Xavier's School should have opted for student counselling instead of suspending them.

"The ultimate aim of discipline and counselling is to let students learn to become better and learn the things we hope them to learn, not to make them suffer," she said.

"The most important part of disciplining students is to let them know how they can do better next time and that they have to be responsible for what they have done."

Legislator Tang Fei, who also serves as vice-chairman of the Federation of Education Workers, urged authorities to issue penalty guidelines for schools to handle students who breach rules involving the national flag, emblems or the country's anthem.

"It is not breaching a school's regulations and this kind of incident cannot be handled by schools on their own. Behind the violation, there are the national flag, national anthem and emblem laws that apply to all parts of Hong Kong," he said.

"There need to be some standardised guidelines for schools in case of breaches. We cannot just let schools decide what to do, or else one school may suspend students and another may just take it easy with no penalty."

During her television appearance, Choi also said plans to send new public school teachers and those looking to be promoted on study tours to mainland China were intended to help educators understand the country's development and aid their instruction in classrooms.

"[The study tours] are not to sightsee. There will be seminars to attend and visits to big companies," she said.

The proposal featured in Chief Executive John Lee Ka-chiu's maiden policy address last month, with the city leader pledging to step up the "management of the teaching force" because "teachers are responsible for fostering positive values and a sense of national identity among students".