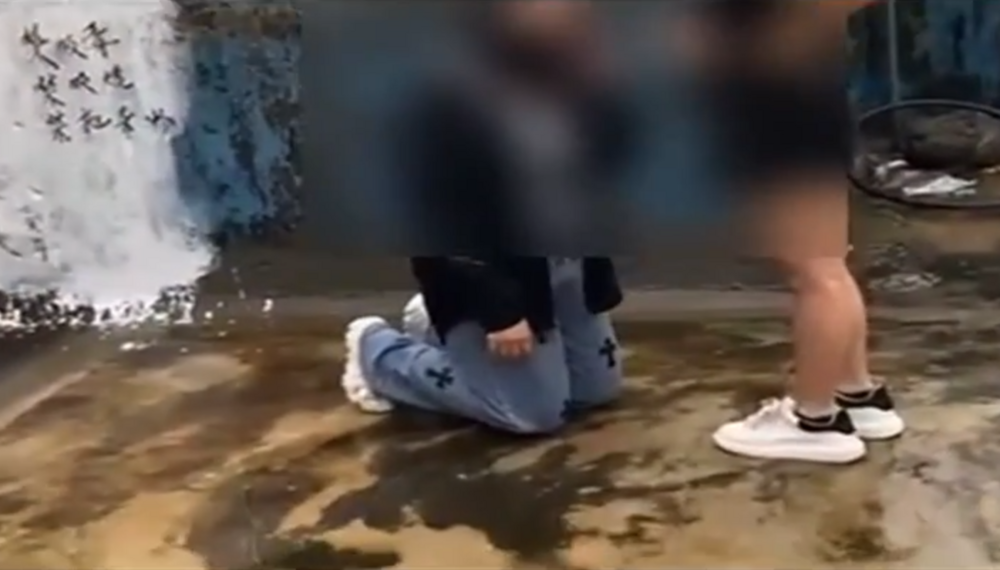 Five teens arrested over bullying video of girl slapped over 20 times
Five women aged 12 to 19 were arrested over a bullying video, which showed a girl being slapped over 20 times, including by a 15-year-old "big sister" who claimed to be a gang member.
Members of a suspected juvenile gang slapped a girl over 20 times on a rooftop in an alleged bullying incident, videos of which have been widely circulated on social media.

Police said on Tuesday afternoon that five women aged 12 to 19, including the "big sister" of the gang, were arrested on suspicion of assault occasioning actual bodily harm. More details are to be released later.

It was said the 12-year-old girl being bullied in the video was born in Hong Kong, while her parents were from the mainland.

She was alleged to often leave provocative messages online while living in the mainland and was suspected of having offended the 15-year-old, who took the chance to retaliate when she returned to Hong Kong.

It was also said the one in the black top and short skirt who first came up to slap the girl was the "big sister." She claimed to be an active gang member in Tsuen Wan and has been taken to the police station.

Girls she dislikes or who upset her would be asked to apologize on videos to avoid further bullying by her or her gang.

The girl being assaulted was accompanied by her father to report the case to the Yuen Long Police Station on Sunday evening.

It was understood that as both sides know each other, the police have identified at least five women involved and tried to contact them.

However, none of them went home or to class after the incident, seemingly knowing they were in trouble.

Residents living near the rooftop in the video said students were often smoking, fighting, and even taking drugs there. The rooftop wall was marked with warnings against smoking and drugs and asking non-residents not to gather there.

A resident surnamed Wong said there were often students having fun on the rooftop starting from a few years ago, where they may sometimes have quarrels or fights. "But it's all trivial," Wong added.

Another resident surnamed Chow said he saw about 10 teens come into the building last Saturday afternoon, presumably to play on the rooftop. He was not sure if they were involved with the bullying incident.

He said that last year there was a secondary school teacher who came to catch students smoking. Some flats in the building were found to be used for gambling in recent years, and many residents were worried about their safety and security.