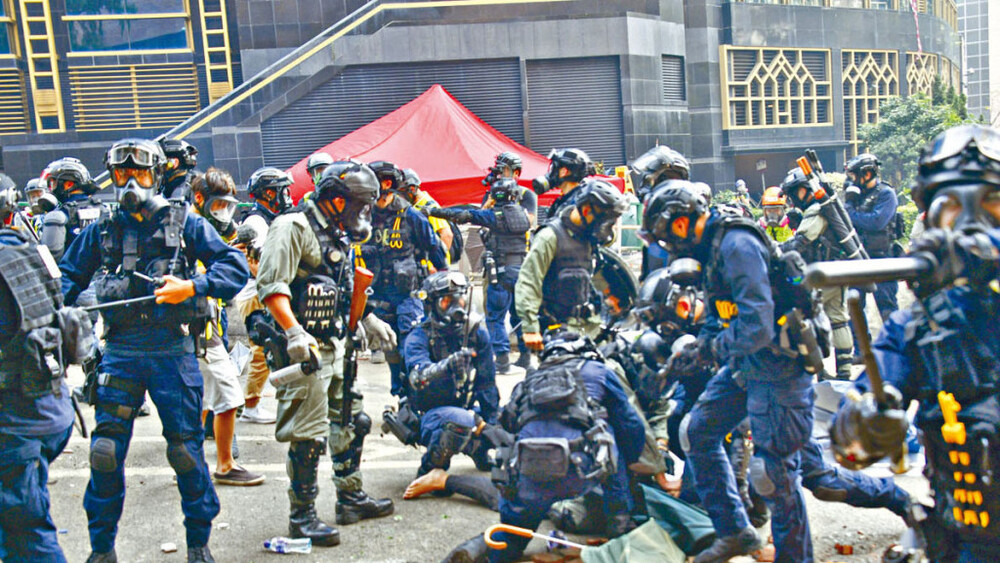 Five sentenced for illegal assembly at 2019 siege of PolyU
A Hong Kong court on Tuesday sentenced four defendants to jail terms of 14 to 18 months, with one female defendant sent to a rehabilitation center, over their charges of "illegal assembly" in Tsim Sha Tsui in 2019, where a riot occurred on the campus of Hong Kong Polytechnic University during the social movement involving confrontations between protesters and the Hong Kong police force.
The defendants, aged between 21 and 24, earlier pleaded guilty to the charges of illegal assembly and were sentenced by Judge Ernest Lin Kam Hung in the District Court this morning.

The judge noted that the protests were intended to challenge the authority of the police force and the government during the riot, even though the government announced suspending the fugitive law amendment exercise in June 2019.

"The case of five defendants originated directly from protesters occupying PolyU, which led to the police blockading the traffic," said Judge Lin.

He mentioned that the court has no right to determine the force's methods but endorse their duty to safeguard society, claiming actions of protests caused no development except unrest.

Although there was no direct evidence to prove the extent of the defendants' involvement in the assembly, it was learned from the court that they were clearly well-prepared to take part in the riot since they were found carrying sprayers, face masks, and saline solution.

Two male defendants, 24, were sentenced to 16 months behind bars, while a 23-year-old male defendant would face 14 months imprisonment.

A female student, aged 21, was ordered to be sent to a rehabilitation center.

Another 21-year-old female defendant was in mitigation granted only a quarter reduction of her 24-month sentencing starting point, which gave her 18 months in jail.