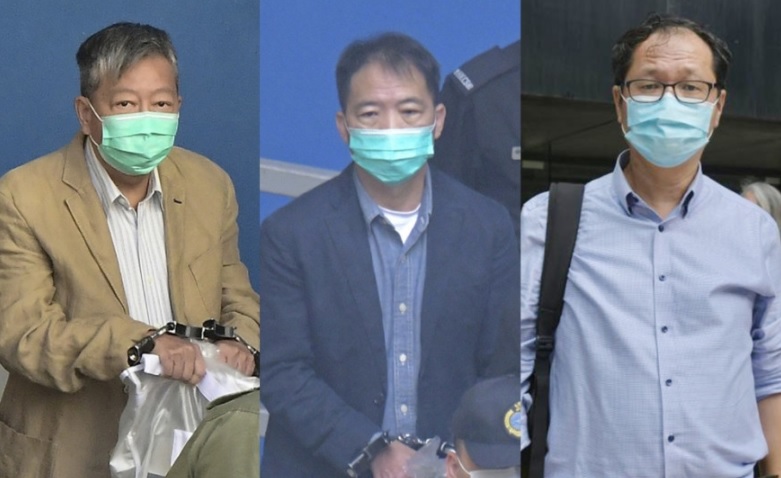 Five including Lee Cheuk-yan plead guilty over June 4 vigil
Five people including Lee Cheuk-yan, the former chairman of an alliance that organized the June 4 vigil, have pleaded guilty over last year's vigil.
Just before they are set to go on trial at District Court on Monday, Lee, Richard Tsoi Yiu-cheong, Leung Kam-wai and Leung Yiu-chung pleaded guilty to inciting others to join an unauthorized assembly, which was the June 4 vigil at Victoria Park last year.

The four along with former Democratic Party chairman Wu Chi-wai also admitted to joining the unauthorized assembly. Lee pleaded guilty to an additional charge of organizing the unauthorized assembly.

The court will hear their mitigation on Friday next week before sentencing. Lee, Leung and Wu will be remanded until then.

Three other defendants pleaded not guilty, including Next Digital founder Jimmy Lai Chee-ying, former reporter Gwyneth Ho Kwai-lam and former alliance vice-chairwoman Chow Hang-tung.

"Mourning June 4 is something that should be done. I have no regrets doing it," Lee told the court when he pleaded guilty.

Chow said she did not understand why what she did is deemed a crime, and that she needs no authorization for mourning the June 4 crackdown.

Sixteen other defendants already pleaded guilty to similar charges. Activist Joshua Wong Chi-fung was previously sentenced to 10 months of imprisonment.