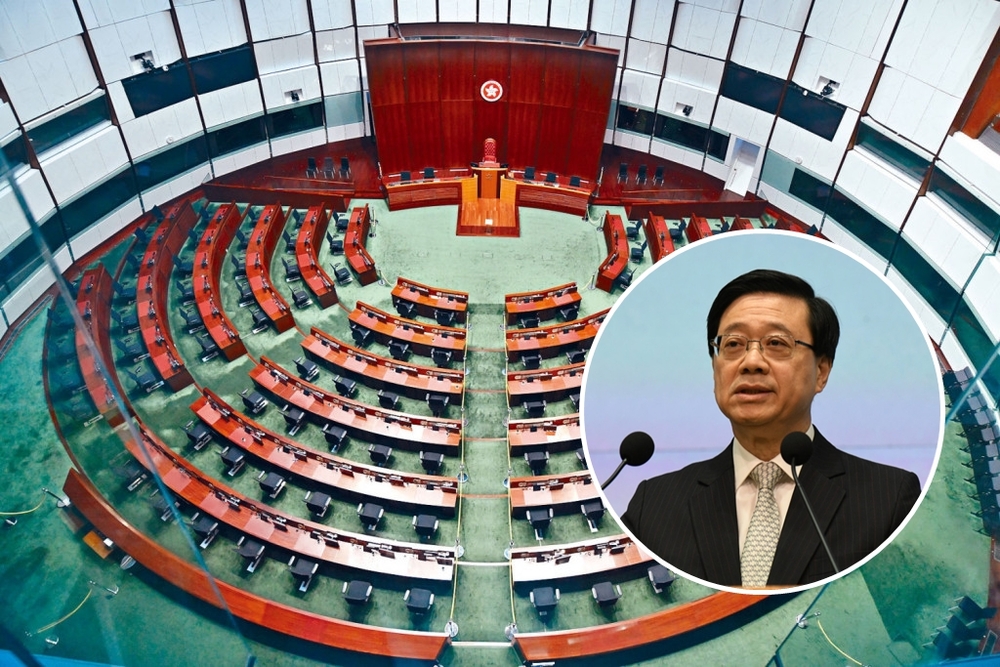 First interactive, consultative Q&A session at Legco to touch upon education and land issues, says John Lee
Chief executive John Lee Ka-chiu said the city's first interactive, consultative Q&A session at the Legislative Council on Thursday would touch upon education and land issues.
The Hong Kong leader proposed earlier that a regular televised session for the chief executive to take questions from lawmakers will be revamped into an "interactive exchange" focusing on policies of "vital importance," the first one this Thursday is centered on integration into national development.

The new "interactive exchange" sessions will mean an end to the traditional question-and-answer sessions held in the Legislative Council since the city returned to Chinese rule in 1997.

Lee said the lawmakers could pose questions or express their views on specific issues, while the chief executive could consult lawmakers for their opinions. The idea has since been endorsed by Legco president Andrew Leung Kwan-yuen.

Speaking to reporters ahead of his executive council meeting this morning, Lee said the "interactive exchange" session this Thursday will be divided into two parts, with the first part focusing on "safety and stability" and the second part focusing on "development and well-being."

The two parts will be based on relevant chapters of the report to the 20th National Congress of the Communist Party of China.

The chief executive also noted that he would ask the lawmakers three questions, with the first being "how to promote the mainstream values of the core of 'be patriotic and love Hong Kong' and the implementation of 'one country, two systems'?"

The questions also include "How to consolidate Hong Kong's position as a regional education hub?" and "How to alleviate the burden on public finance for upcoming infrastructure and what are the financing options that better integrates a proactive and capable government and an efficient market?"

Lee expected the session to unleash the power of patriots administering Hong Kong and enhance the solidarity between the administration and the legislative wing, thus, building a better Hong Kong.