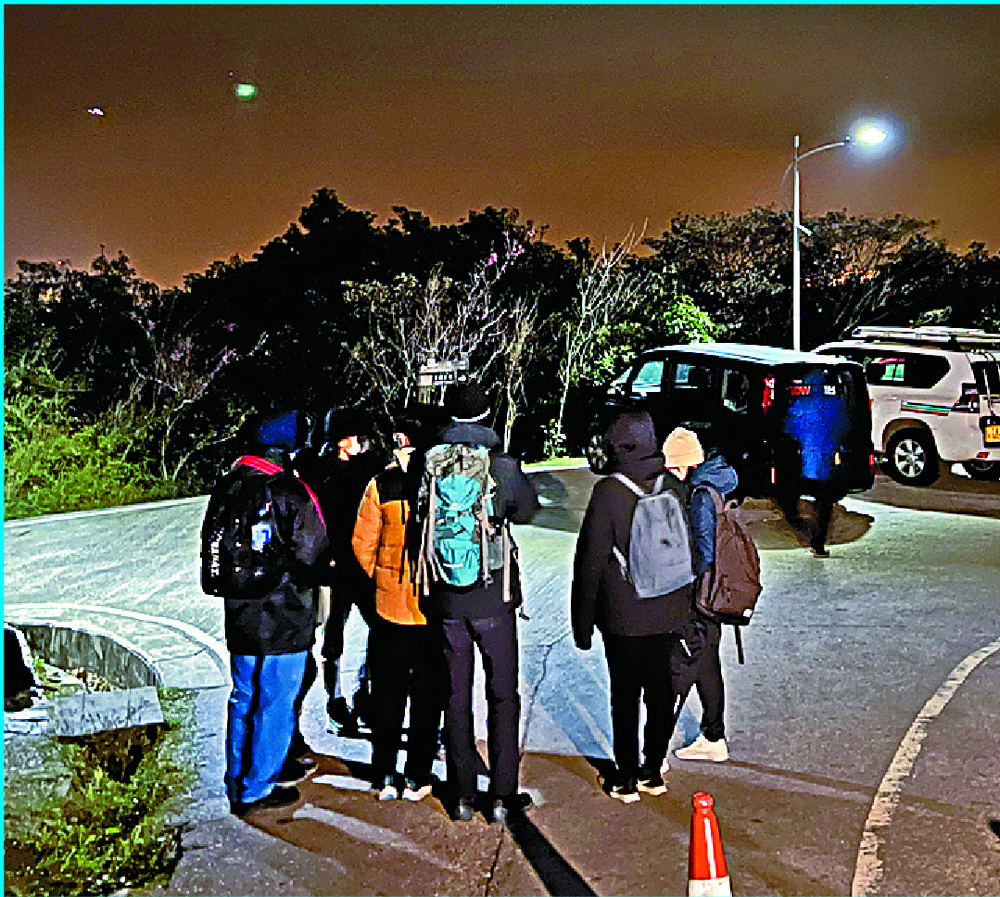 First frost warning brings hope and disappointment
Farmers in Tai Po saw their vegetables destroyed under the first frost warning this year, with temperature in Tai Mo Shan dropping to one degree Celsius early yesterday.
The Hong Kong Observatory issued the frost warning at 4.30pm on Saturday and canceled it 15 hours later at 7.45am yesterday, but the warning was re-hoisted at 4.30pm.

A farmer in Tai Po, Ma said he saw frost on the surface of some lettuce and cabbage in his field, and vegetables worth several hundreds dollars were destroyed.

Dozens of people went to Tai Mo Shan before 6am yesterday to see the sunrise, but they could not see any frost uphill.

A father, To, who watched the sunrise with his young daughter, said he was "a bit disappointed" that no frost could be seen on the mountain.

"My daughter has never been here so we came here with her, and we only knew there's a frost warning after we got here, but we couldn't see any frost," he said.

Apart from frost warning, the observatory had hoisted the cold weather warning since noon Friday as temperature has dropped to as low as 9.8 degrees in Tsim Sha Tsui.

In New Territories, places like Ta Kwu Ling and Tai Po have recorded low temperatures at four degrees and 6.2 degrees yesterday morning.

Temperature has fallen to below nine degrees in areas like Kowloon City, Kwun Tong, Wong Tai Sin, Sai Kung, Shau Kei Wan and Tseung Kwan O.

The observatory said Guangdong is under the influence of the northeast monsoon, which brings cold and dry weather to southern China.

"With the monsoon moderating slightly midweek this week, temperatures will rise gradually and it will be cloudier over the region," the observatory said.

"A fresh to strong easterly airstream is expected to affect the coast of Guangdong in the latter part of this week. It will be windier with a few rain patches over the region."

The observatory forecast that fine, dry and cold weather will remain this morning. The minimum temperature will be about 12 degrees in the urban areas, and a few degrees lower in the New Territories. The maximum temperature will be around 17 degrees.

There will be sunny intervals in the city tomorrow, and temperatures will climb to 14 to 18 degrees.