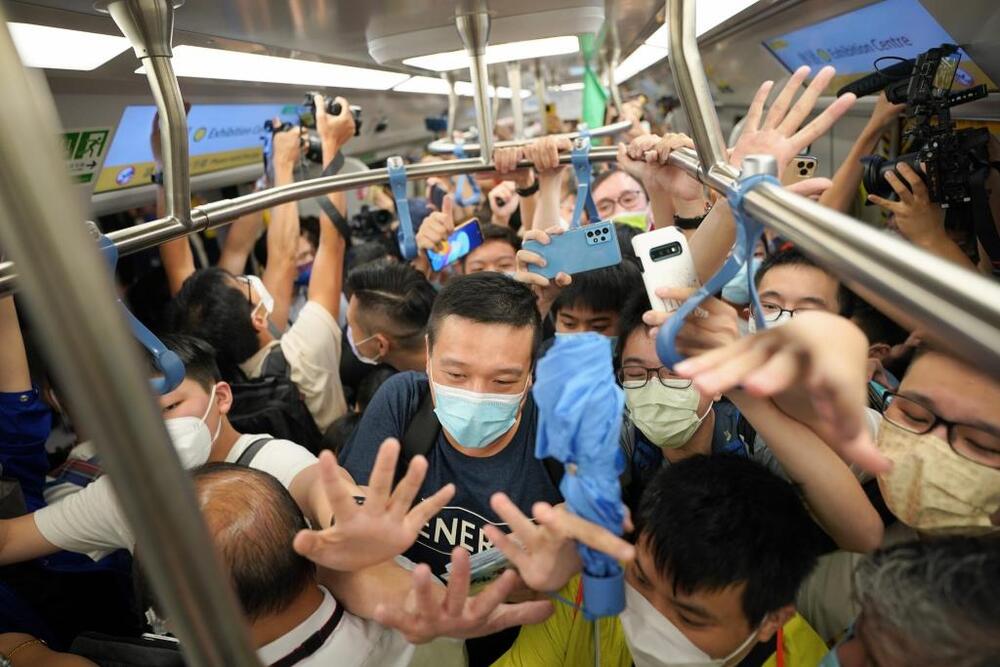 First East Rail cross-harbor train carries more than 2,000 passengers
More than 2,000 citizens got on the first special train of the East Rail Line cross-harbor extension at 5.25am on Sunday.
The fourth cross-harbor railway route commenced services on Sunday, with the new Exhibition Centre Station opening on the same day.

The MTR Corporation's operations director, Tony Lee Kar-yun, said the special train this morning ran smoothly, with excited passengers singing in the carriage. More than 2,000 passengers boarded the first train in the early morning.

As of 11am, Exhibition Centre Station has welcomed some 8,700 passengers, while about 13,300 and 18,800 have used Hung Hom Station and Admiralty Station respectively.

He also said the new route will run every 2.7 minutes during the rush hour on Monday, with a denser schedule and better capacity for trains.

Lee added that the MTR will give away 100,000 single journey tickets to citizens, which can be collected from 2pm on May 31 by logging into the MTR mobile app.