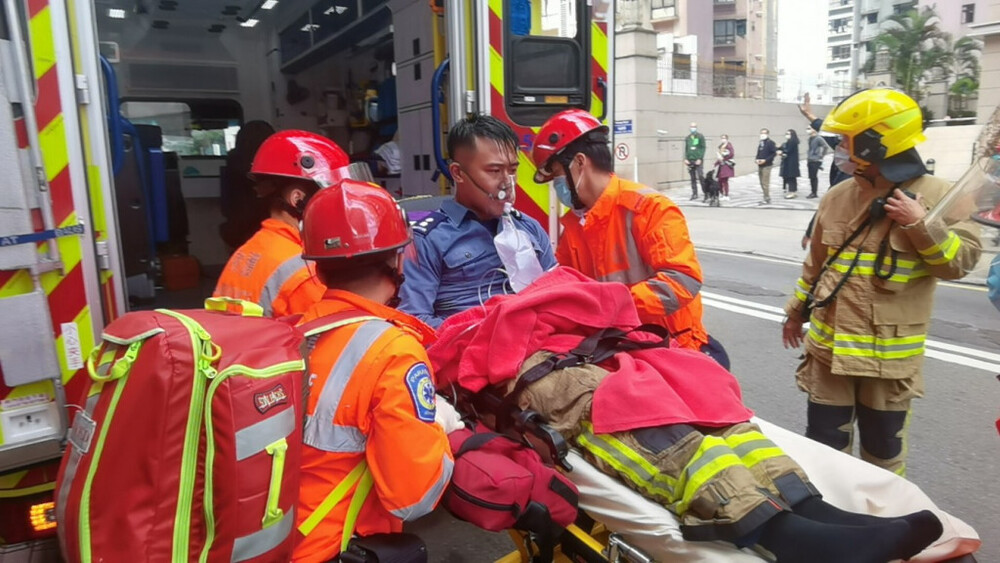 Firefighter and security guard from Mid-Levels fire still in critical condition
A 30-year-old firefighter and a 60-year-old security guard are still in critical condition as of Tuesday afternoon following the No.3 alarm blaze in Mid-Levels on Sunday.
A total of nine people aged 2 to 75 were injured in the fire that first broke out on the 23/F of Regal Crest on Robinson Road at noon on Sunday. The fire, caused by a short-circuit in a karaoke machine, was contained at 2.39pm and was put out around 3.43pm.

The fire station officer surnamed Sun, and the guard, surnamed Chung, were sent to Queen Mary Hospital, and they now remain in critical condition as of 12.30pm today (Tue).

The Fire Services Department said Sun was in command at the time when the fire was still a No.1 alarm fire. He inhaled black smoke that billowed from the blaze and was sent to the hospital's intensive care unit in case the smoke affected his respiratory system.

The 75-year-old tenant of the flat surnamed Chung, sustained an injury to his hand, and four non-Chinese women felt sick after inhaling the smoke.

Another 58-year-old woman and a two-year-old boy headed to Ruttonjee Hospital for treatment on their own.