Two in hospital after fire hits skyscraper under construction in Tsim Sha Tsui.
Hong Kong firefighters battled a huge blaze at an under-construction skyscraper in a major shopping district for nine hours before managing to put it out on Friday morning, with about 130 people living nearby evacuated.

Burning debris and embers rained down on the streets below as the blaze engulfed the scaffold-covered building on Middle Road in Tsim Sha Tsui late on Thursday. The incident was upgraded to a No 4 alarm fire on the one-to-five scale of seriousness at 1.46am on Friday.

Flames lit up the night sky and could be seen from the other side of Victoria Harbour.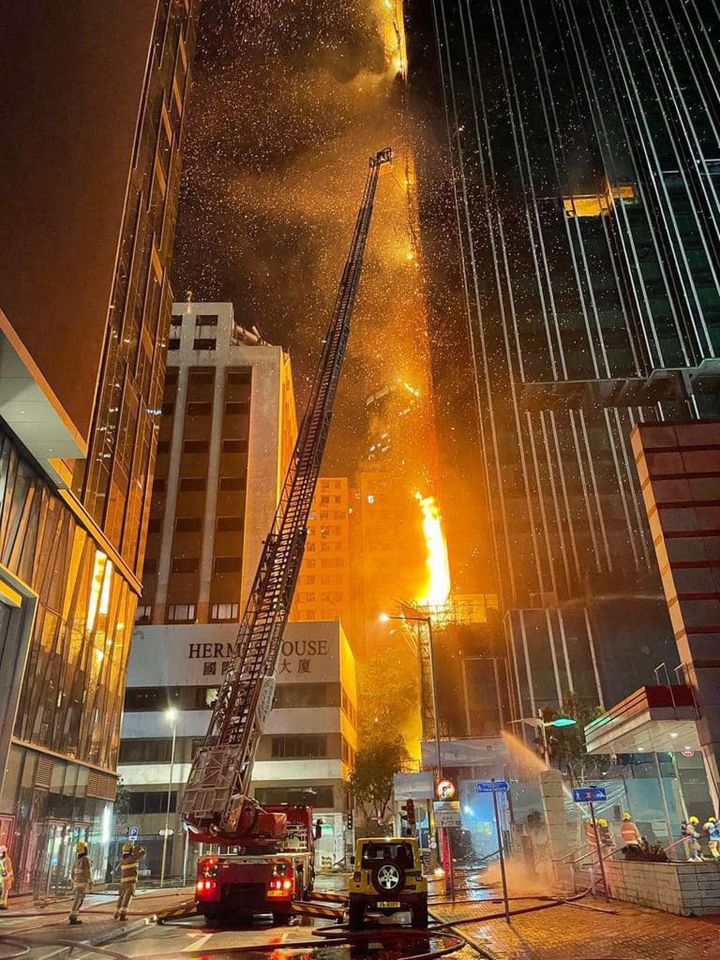 A massive fire engulfs an under-construction skyscraper in Tsim Sha Shui and sends red-hot embers flying.

The blaze, which broke out at around 11pm, was put out at 8.30am on Friday, according to the Fire Services Department. Two jets and three breathing apparatus teams were mobilised to the fire on the site of the former Mariners' Club.

Police said around 130 people living in the nearby Star Mansion, Far East Mansion and Chungking Mansions were evacuated.

Massive #HongKong fire - Authorities just say they are assessing the risk of structural collapse after the nine-hour blaze that was updated to No.4 alarm. The burning debris rained down even triggered small fire in two buildings. Pics from residents nearby. pic.twitter.com/zLW1wbgzHH

— Natalie Wong (@NatalieWong601) March 3, 2023

No injuries related to the fire were reported. It was not immediately clear whether two people, said to be motorists, who were reported injured earlier were taken to Queen Elizabeth Hospital in Yau Ma Tei for other reasons.

As of Friday morning, all lanes of Middle Road between Nathan Road and Salisbury Road remained closed to traffic because of the fire.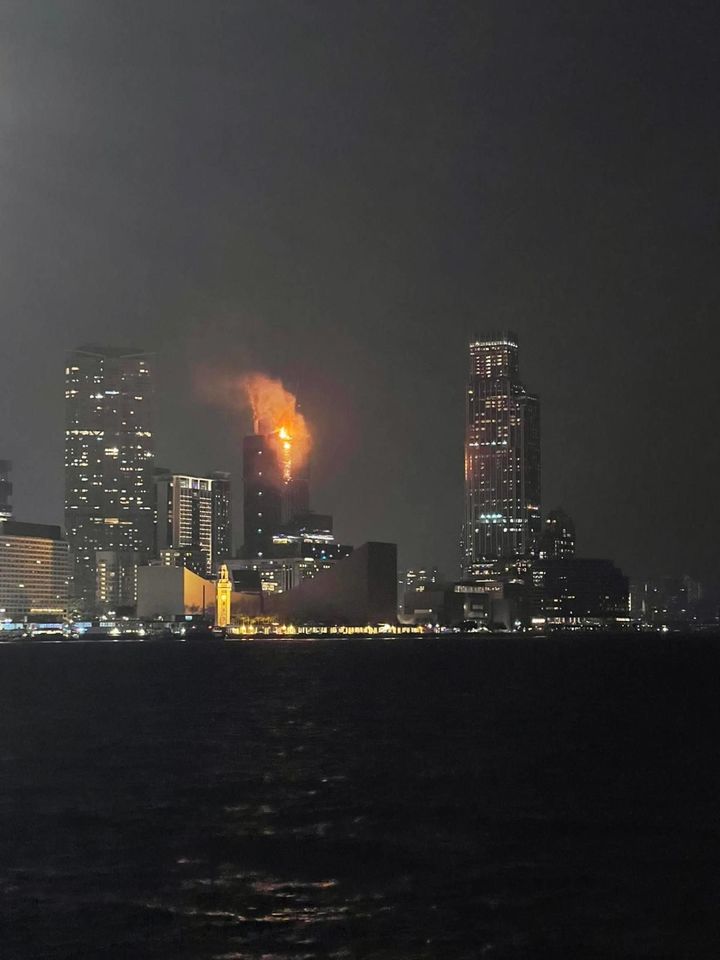 The fire could be seen from the other side of Victoria Harbour.

Flames were seen on the bamboo scaffolding around several floors of the building at around 12.35am as firefighters battled to contain the blaze.

The flames on some floors became fiercer and explosions could also be heard.

Burning material and sparks were earlier seen drifting around the area and at one point threatened to spread to the five-star Sheraton Hotel and Hermes House, a nearby office block.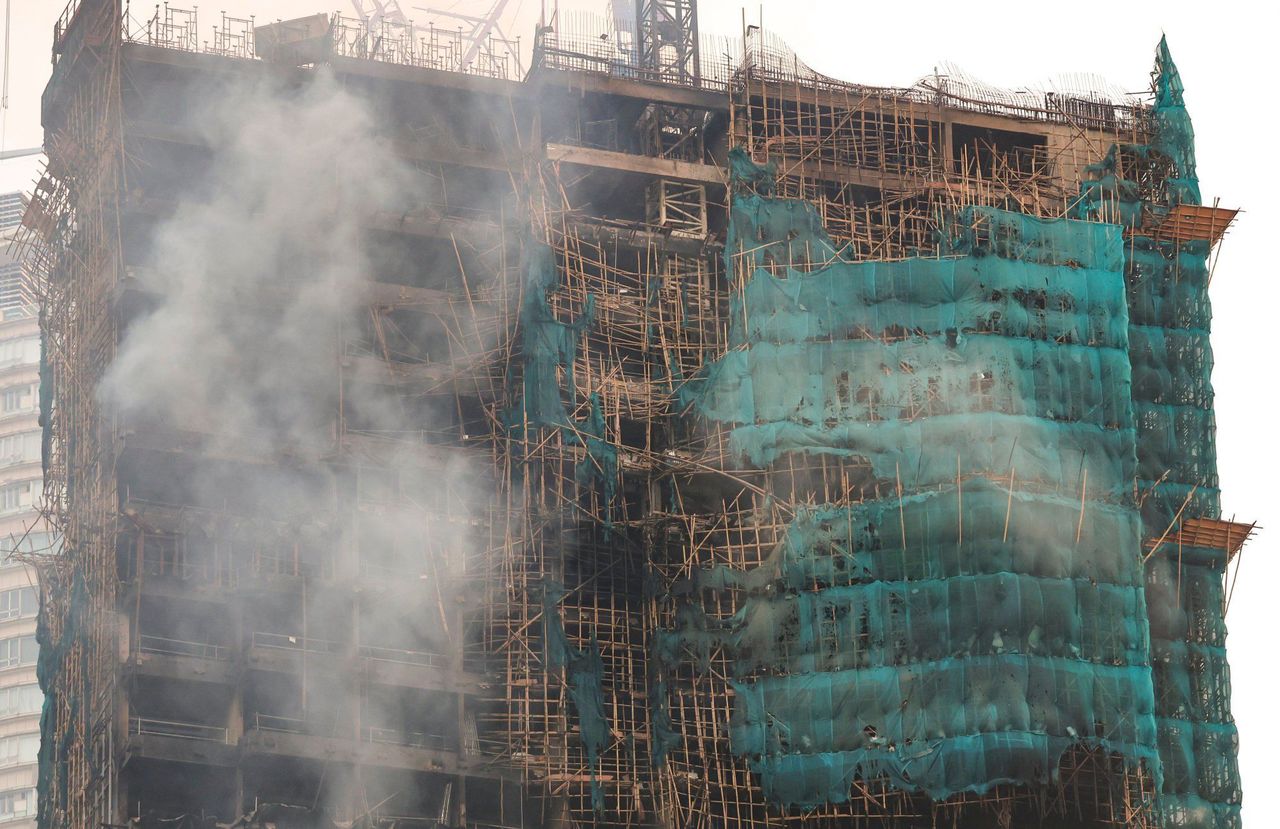 Scaffolding around the building caught fire on several floors.

There are also residential buildings and shopping malls located a stone throw away.

Chungking Mansions on Nathan Road, Fast East Mansion and a shopping complex called 26 Nathan Road also caught fire, but the blazes were quickly extinguished.

The site is a redevelopment of the former Mariners' Club, and completion was first scheduled for last year.

The club, for city and visiting sailors, opened in 1967, and was demolished in 2018.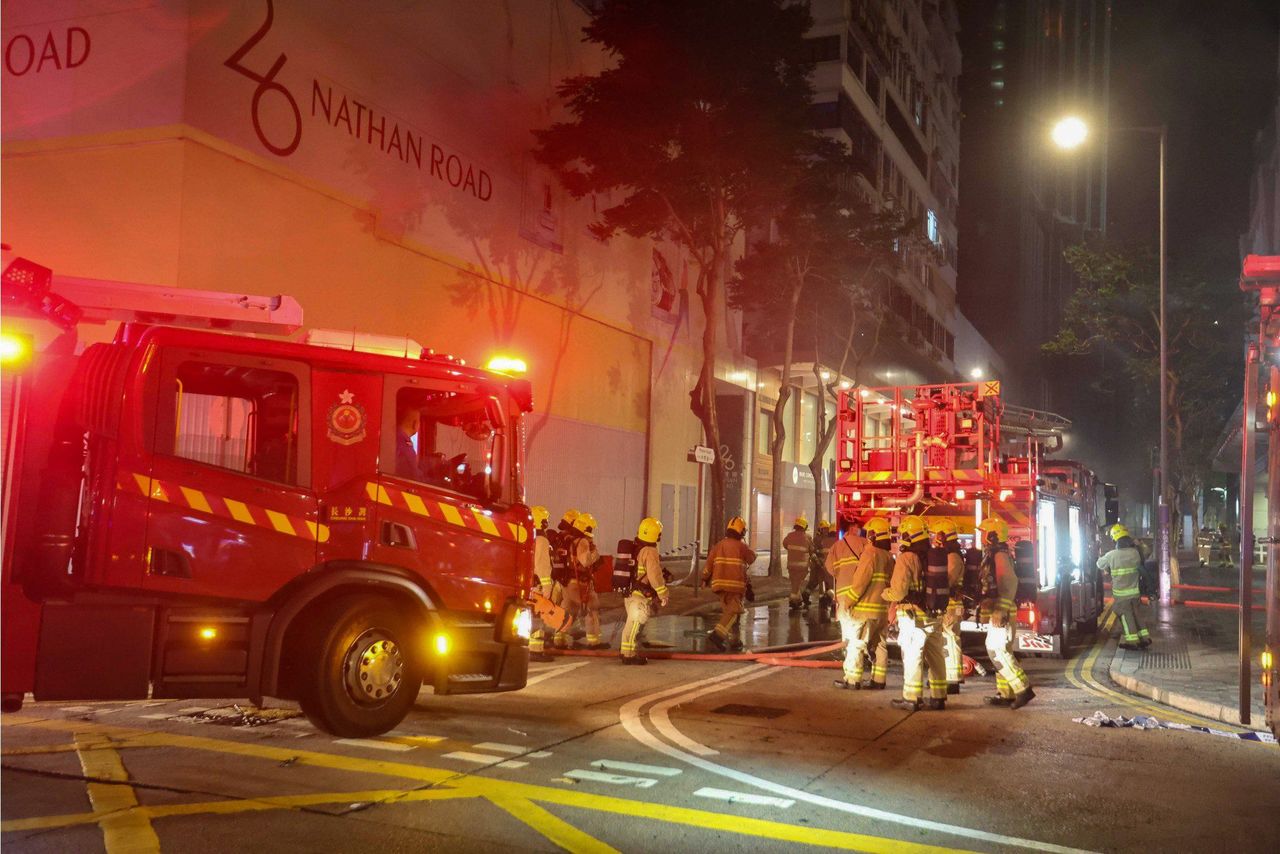 Firefighters at the scene of the blaze at an under-construction hotel in Tsim Sha Tsui.

Property developer the Empire Group is building the 42-storey, 500-room Kimpton Hotel. The 340,000 sq ft building will also house the historic club.

The group, founded by the late Walter Kwok Ping-sheung, former chairman and chief executive of Sun Hung Kai Properties, will run the club for 50 years after the building opens for business.

The authorities received multiple calls about the fire at about 11.10pm. It was upgraded a No 3 alarm fire at 11.37pm.

The department earlier advised nearby residents affected by the smoke and an unusual smell to shut doors and windows and remain calm.

Hong Kong has been hit with a string of major fires in urban areas in the past few months.

A blaze broke out at an industrial building at San Po Kong in January and it took firefighters almost 10 hours to bring it under control.

And about 100 people were evacuated after a fire broke out at a building on Dundas Street in Mong Kok last December.