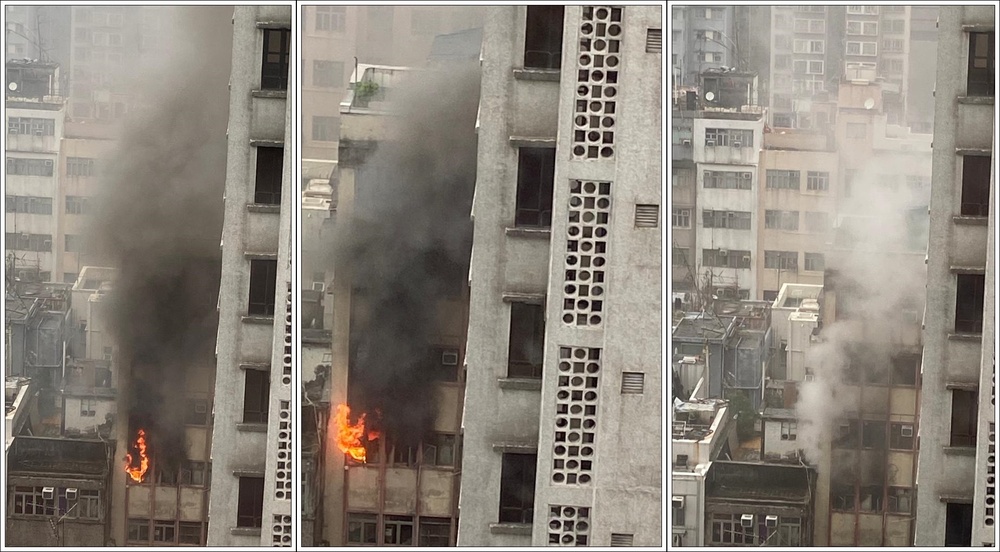 Fire at Temple Street flat leaves four injured
A fire broke out at a Yau Ma Tei flat on Temple Street on Friday morning, leaving four injured.
The four included two men and two women aged 30 to 40, two of whom were said to have suffered from burns on their backs, while two were injured after jumping from the sixth floor onto a platform on the first floor.

They were taken to Kwong Wah Hospital and Princess Margaret Hospital for treatment.

The Fire Services Department said the fire broke out at a 26 square meter subdivided flat on the sixth floor of Shing On Building at 7.35am.

Four minutes after receiving the report, firefighters arrived at the scene, mobilizing two breathing-apparatus teams and one water jet to fight the blaze.

The blaze was put out 15 minutes later, according to the department.

The department added that the fire saw eight fire engines, and four ambulances responded, including some 60 firefighters and ambulancemen.

About 37 people were evacuated from the building.

The department said the building has a narrow staircase with clutter obstructing its passage, increasing the difficulty for firefighters to battle the blaze.

Initial investigation also found the building lacked fire safety equipment, which the department will look into to determine whether there were violations of the city's Fire Safety Ordinance.