Covid-19 restrictions will be relaxed for participants of Hong Kong FinTech Week, according to organisers.
Overseas participants of a major FinTech event in Hong Kong next week will be allowed to dine in designated restaurants under relaxed rules similar to ones arranged for financial leaders attending a coming investment summit, according to the organisers.

About 20,000 attendees are expected at Hong Kong FinTech Week at the Hong Kong Exhibition and Convention Centre in Wan Chai, and overseas arrivals who are restricted from entering restaurants would be given an exemption under the new arrangement.

Currently, inbound travellers need to abide by the "0+3" scheme and undergo three days of home medical surveillance during which they are issued an amber code under the vaccine pass scheme and barred from visiting premises such as restaurants or bars.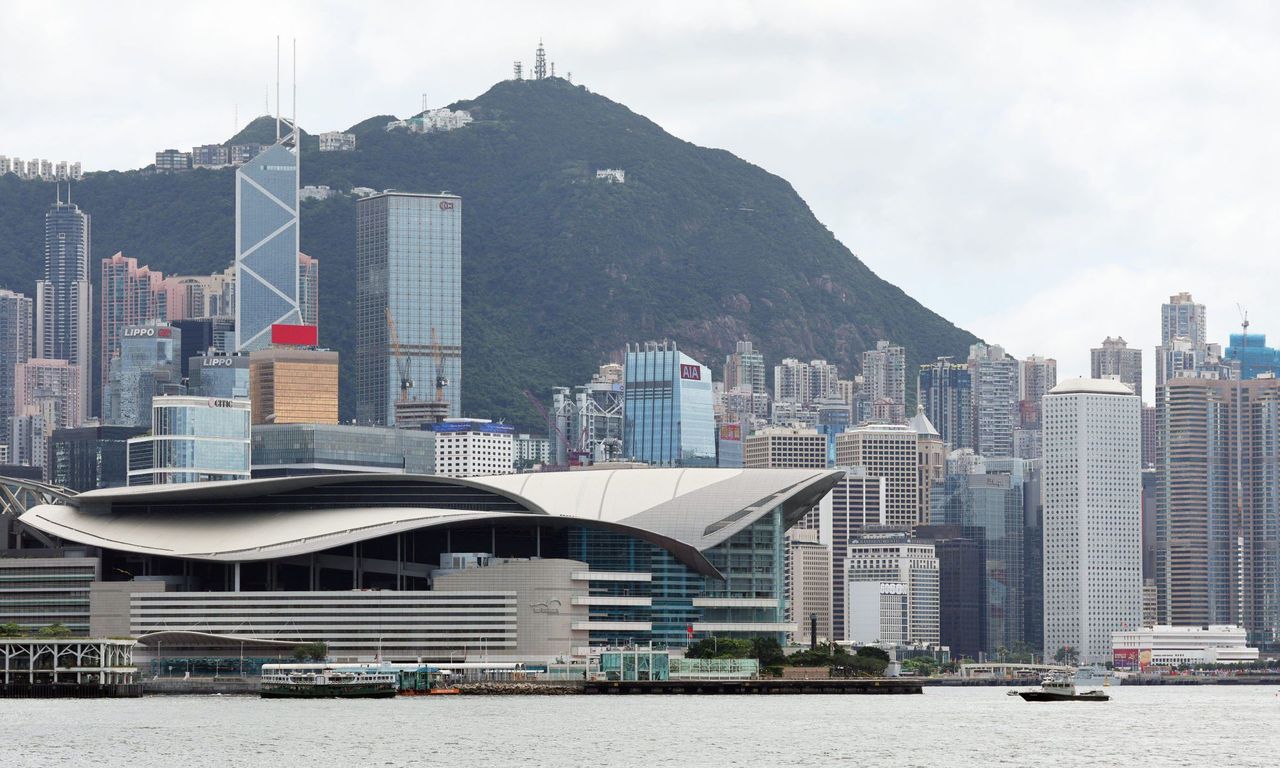 Hong Kong FinTech Week will be held at the Exhibition and Convention Centre in Wan Chai.

"There will be exemptions for guests of Hong Kong FinTech Week, subject to health safeguard measures being put in place, to have meals at designated restaurants, and attend business activities at specific venues with greater flexibility, similar to the treatment mentioned for the Global Financial Leaders' Investment Summit," said a spokesman of InvestHK, the government's investment promotion arm, a co-organiser of FinTech Week.

But the organisers did not reveal the details of the designated restaurants or how many of the 20,000 attendees at the event, which runs Monday to Friday, would be from overseas.

The government allowed inbound travellers with an amber code to take part in business-to-business conventions and exhibitions from August 25 with requirements including wearing masks and being preregistered by the event organisers.

The annual FinTech Week, which is co-organised by the Financial Services and the Treasury Bureau, is expected to attract 3 million online views coming from more than 80 economies.

It is unclear if Financial Secretary Paul Chan will be able to attend FinTech Week after he contracted Covid-19 during a trip to Saudi Arabia.

It was unclear whether Financial Secretary Paul Chan Mo-po would give a keynote speech to start the FinTech week as scheduled on Monday, after he tested positive for Covid-19 during his visit to Saudi Arabia on Thursday.

Hong Kong FinTech week aims to bring together global leaders and renowned companies, alongside leading innovators to explore growth across the world, in mainland China and the Greater Bay Area, as well as the implementation of emerging technology and digital assets.

Innovation and technology sector lawmaker Duncan Chiu Tak-kun approved of granting exemptions to overseas guests who took part in FinTech week as well as the Global Financial Leaders' Investment Summit, scheduled to run Tuesday to Thursday.

"Meal arrangement is the most basic thing the government can do to make participants feel welcome. Participants of FinTech week and investment summit are all top talent who require special care," said Chiu, adding good arrangements would enhance the government's image.

Noting Singapore's FinTech Festival was running concurrently with Hong Kong's event, he added: "Some people might go to Singapore after their trip to Hong Kong. Authorities need to narrow the experience difference between the two places to protect our image."

The Hong Kong Monetary Authority earlier said guests attending the three-day investment summit would be able to have meals with others in private rooms and visit certain venues that required a vaccine pass.

If guests tested positive for Covid-19, they could choose to leave Hong Kong by chartered flight or undergo isolation.

However Leung Pak-yin, a former chief executive of the Hospital Authority, questioned the fairness of granting exemptions from the anti-epidemic measures to participants at large international events.

"[Exemptions] should be popularised as soon as possible after trial. Too many exemptions will give the public a sense of unfairness and privilege," Leung said in a Facebook post.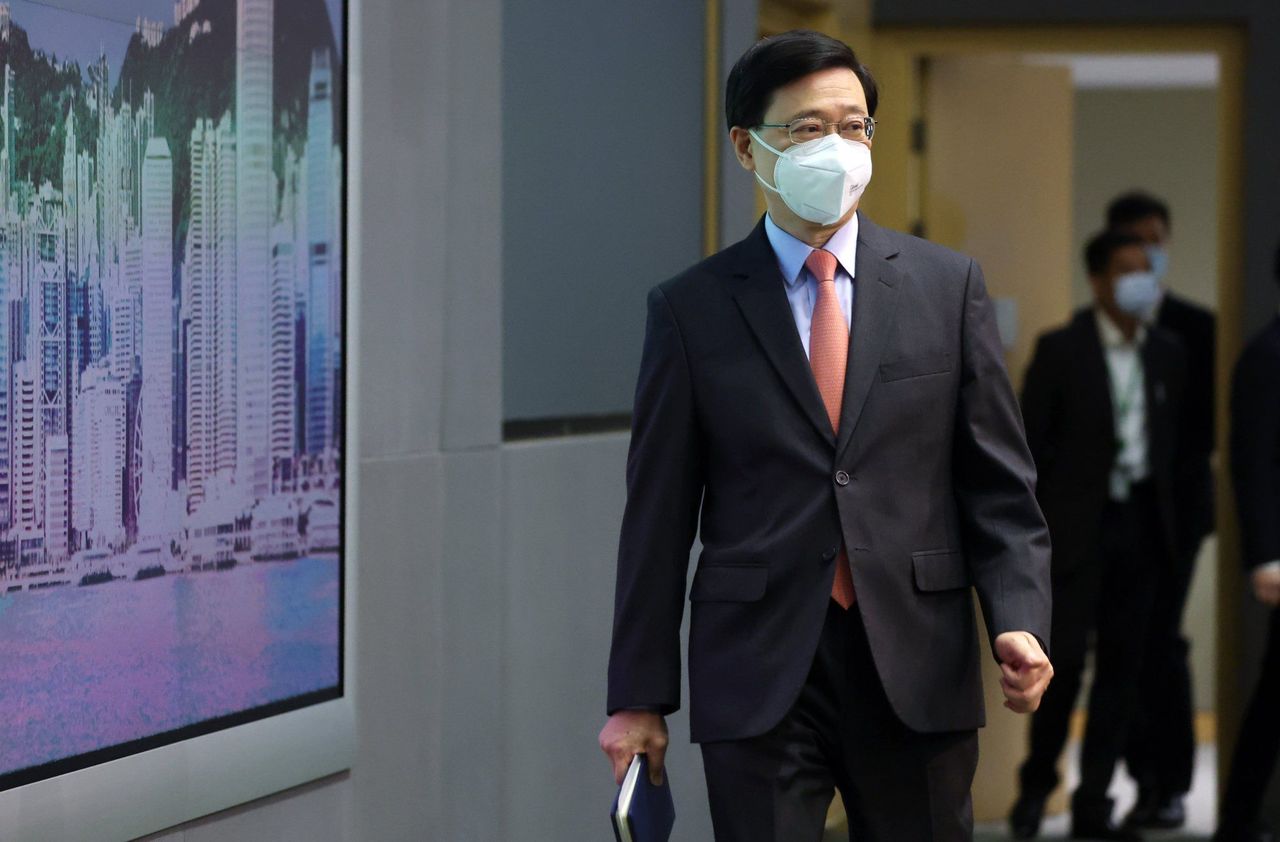 Chief Executive John Lee Ka-chiu vowed to host a successful summit despite the event coinciding with a similar one in Singapore.

Earlier this month, Chief Executive John Lee Ka-chiu vowed to host a "successful financial summit" for finance and tech experts despite the event coinciding with the similar gathering in Singapore.

On September 26, Hong Kong switched from a "3+4" scheme that required arrivals to undergo three days of designated hotel quarantine and four more under medical surveillance to the "0+3".

The "3+4" arrangement was imposed on August 12, replacing the seven-day hotel quarantine requirement.