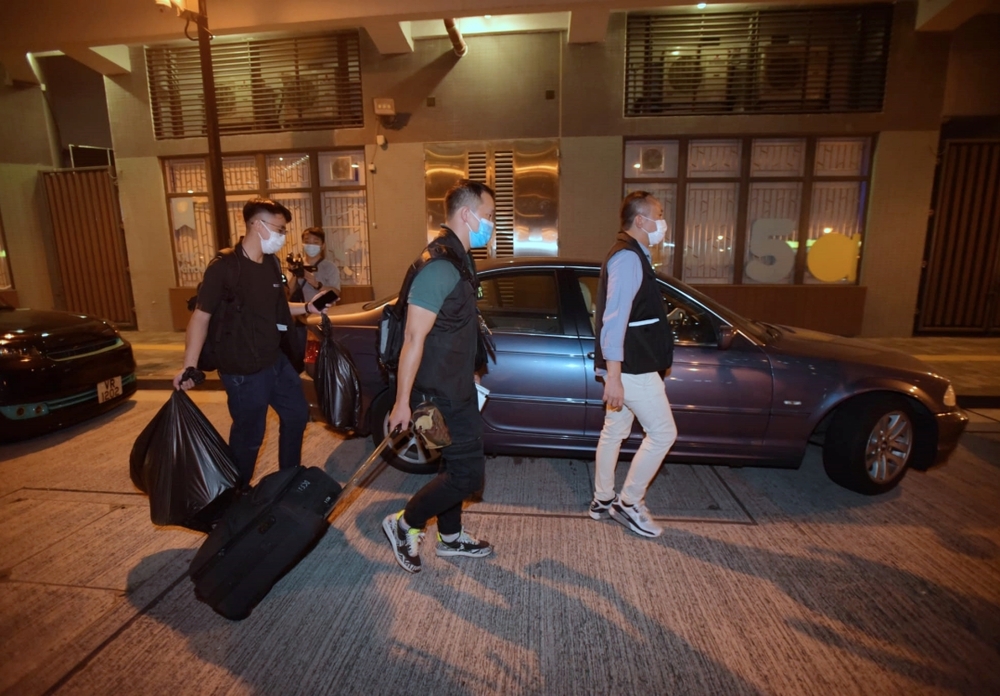 Financially troubled couple arrested for attempt to kill two sons
A heavily indebted couple were arrested after they tried to kill their sons aged two and six by burning charcoal at home, but decided to stop at the eleventh hour.
A 38-year-old plasterer and his 33-year-old wife changed their minds as they could not bear hearing the boys choking on smoke. They were arrested for attempted murder on Saturday.

The family of four lived in Hoi Lok Court in Cheung Sha Wan, a Home Ownership Scheme estate. They had borrowed HK$500,000 from a finance company for home renovation in 2019, but were unable to repay it.

They ended up turning to more than 20 financial institutions, causing the debt to snowball to more than HK$3 million, and faced harassment from lenders. Although the wife borrowed HK$2 million from her father in July, they still owe more than HK$1 million.

It is understood that the wife's family members received calls from lenders on Friday and the wife had also been called several times.

Unable to cope with the pressure, the couple asked their 47-year-old Filipino domestic helper to buy them charcoal on Friday. The couple and the two sons slept together in a room from 2am to 8am on Saturday, during which the windows were closed and charcoal burnt in a suicide attempt.

But when the sons choked and coughed, the couple could not continue with it as they could not bear hearing their sons in pain.

On Saturday noon, the wife's sister visited the family and called the police to avoid the family being harassed by debt collection calls.

However, when the police arrived, they found out that the couple ignited the charcoal three times before they stopped going through with it.

The two children were sent to Caritas Medical Centre and are fortunately both fine.

The case was listed as attempted murder and attempted suicide, and the couple was arrested for attempting to murder their sons.

Szeto Hon-ming, an educator who advises on family troubles, said indebted peope can file for bankruptcy.

He called upon parents not to use self-destruction to deal with their financial problems, and not to involve innocent children.

"They are advised to find optimistic friends and relatives to discuss solutions, or to seek help from relevant organizations," Szeto said.

If you are having suicidal thoughts, or you know someone who is, help is available. Dial 2896 0000 for The Samaritans or 2382 0000 for Suicide Prevention Services.