Paul Chan predicts further rise in unemployment rate in first quarter of year, but expressed 'firm confidence' in city's future.
Hong Kong's finance chief has predicted that the economy contracted in the first quarter of the year, putting an end to previous growth, but has expressed confidence in the city's ability to recover.

In a blog post on Sunday titled "The first quarter in wind and rain", Financial Secretary Paul Chan Mo-po also predicted the unemployment rate would rise further in what was a "stormy" three months.

The unemployment rate for the three months ending in February rose to 4.5 per cent, the highest in nearly five months, as the city's toughest social-distancing measures took a heavy toll on the catering and retail industries.

Retail sales in February would fall for the first time in a year, while growth in exports was expected to slow down, he forecast.

Chan attributed the economic downturn to a variety of internal and external factors, including the fifth wave of coronavirus infections in the city, tensions in international geopolitics, China-US relations and rising inflation.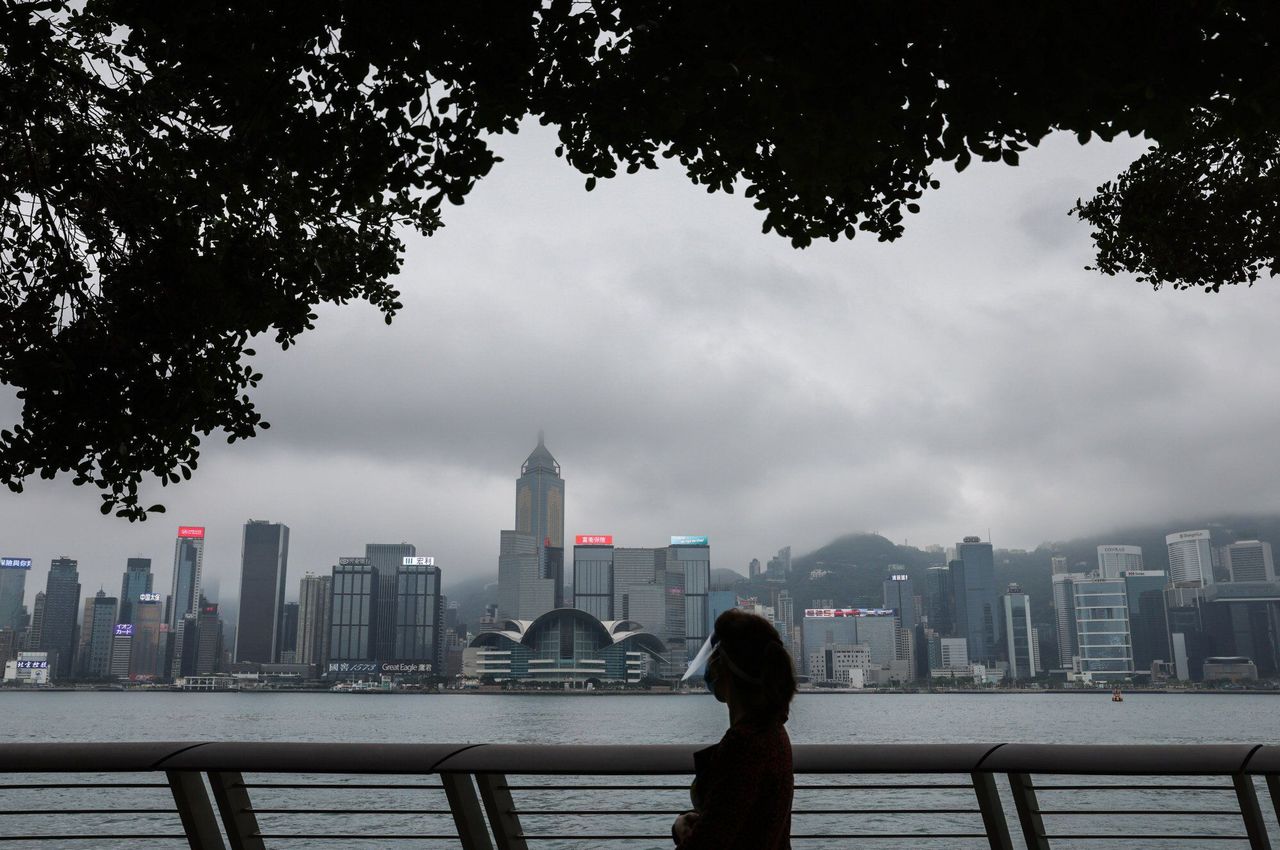 Hong Kong's finance chief has predicted that the city's economy contracted in the first quarter of the year.

"Therefore, Hong Kong's economy will inevitably contract in the first quarter, interrupting the previous four consecutive quarters of recovery," he wrote.

Hong Kong's gross domestic product (GDP) grew 6.4 per cent in 2021, with Chan previously saying the year was one of "recovery" due to strong exports, a stabilised pandemic situation and a consumption voucher scheme that boosted local spending.

Despite the challenges ahead, he still expressed "absolute and firm confidence" in the city's economic prospects.

"As long as we have an accurate judgment of the overall situation, grasp the general trend, actively respond to it, and focus on development and support mainland China, we can overcome short-term challenges and move forward," he said.

"Even if the pandemic disturbs the pace of short-term development, it will eventually pass."

As many countries had begun easing restrictions, Chan said he believed Hong Kong not only had to prioritise the lives of residents and follow a "dynamic-zero" strategy to resume cross-border travel with mainland China, but also needed to resume external contact with other parts of the world.

While he noted that local infections had dropped recently, he added that the pandemic situation was still severe and the government had to deploy caution in its plans to relax social-distancing measures.

Health officials confirmed 8,037 new coronavirus infections on Sunday, marking the second consecutive day case numbers were below the 10,000 mark.

"The peak of the epidemic seems to have passed, so some residents might think epidemic prevention efforts can be relaxed a little. On the other hand, millions of residents are still actively protecting themselves hoping to avoid infection," he said.

More than 200,000 elderly people above the age of 70 had not received their first dose of a vaccine yet, posing a major challenge to the city's anti-epidemic efforts, Chan added.

"We cannot be impatient and slack off on our anti-epidemic work, while it's equally important to have a bottom-line mindset," he said.

Last week, the government said it would relax a number of travel restrictions starting from next month, including lifting a flight ban on nine countries and reducing a 14-day suspension for flights carrying in infected passengers to a week.

Hotel quarantine for fully vaccinated residents returning from overseas will be cut from 14 to seven days from Friday onwards.