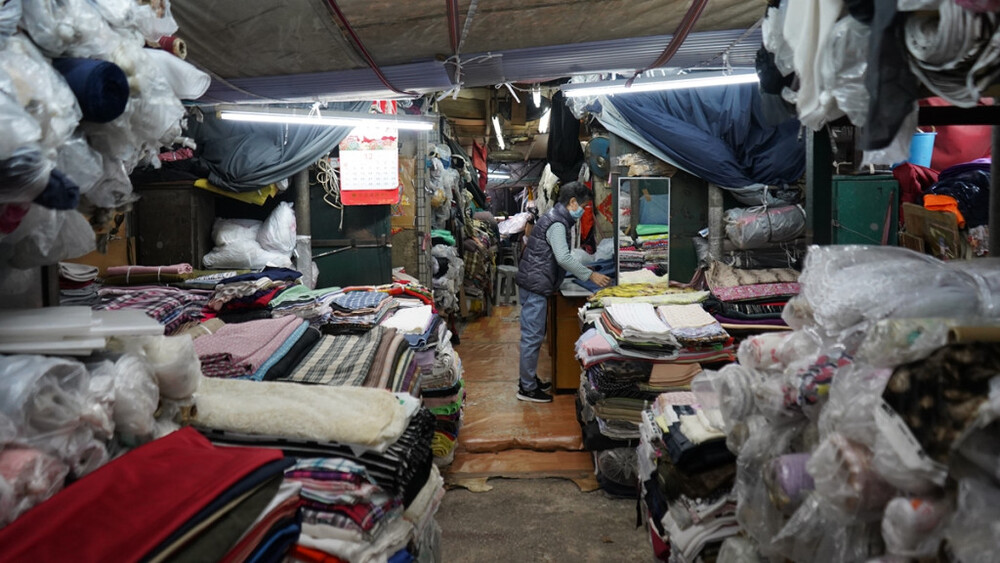 Final goodbye to decades-old fabric bazaar
Fabric vendors and buyers have had to bid farewell to the 45-year-old Yen Chow Street Hawker Bazaar, commonly known as Pang Jai, on Tuesday as it closes down to free up land for housing developments.
Pang Jai was supposed to close last year but had its operating period extended since most vendors hoped to leave after the Lunar New Year.

The Food and Hygiene Department said that stall owners who planned to continue their business will be moving to a new location allocated by the department. They will also be provided the necessary assistance in order to have a seamless transition.

The new location is a renovated but abandoned temporary market on Tung Chau Street, about 300 to 400 meters away from the original fabric market.

The new fabric bazaar has enough space to hold 53 stalls. Some stalls have already been auctioned off, with monthly rent starting from HK$765 with an average of HK$1,800.

The remaining stalls will be auctioned off next Tuesday.

The Food and Hygiene Department stated that there are multiple hubs for textile-based industries near the new location, and much larger space and more facilities than the historical Pang Jai.

Yen Chow Street Hawker Bazaar was created in 1978 and had about 192 hawker stalls that mainly sold textiles.

In order to close down the fabric market and facilitate public housing development projects, the government has constantly been holding meetings with the vendors since 2014 to get a proper resolution for the situation, like moving them to a new location or providing a lump sum of concessionary payment.

All the licensed market operators moved out between 2015 and 2019.

While on the other hand, 16 out of 49 unlicensed hawkers have chosen to move to the new site, with the remaining simply leaving the site.