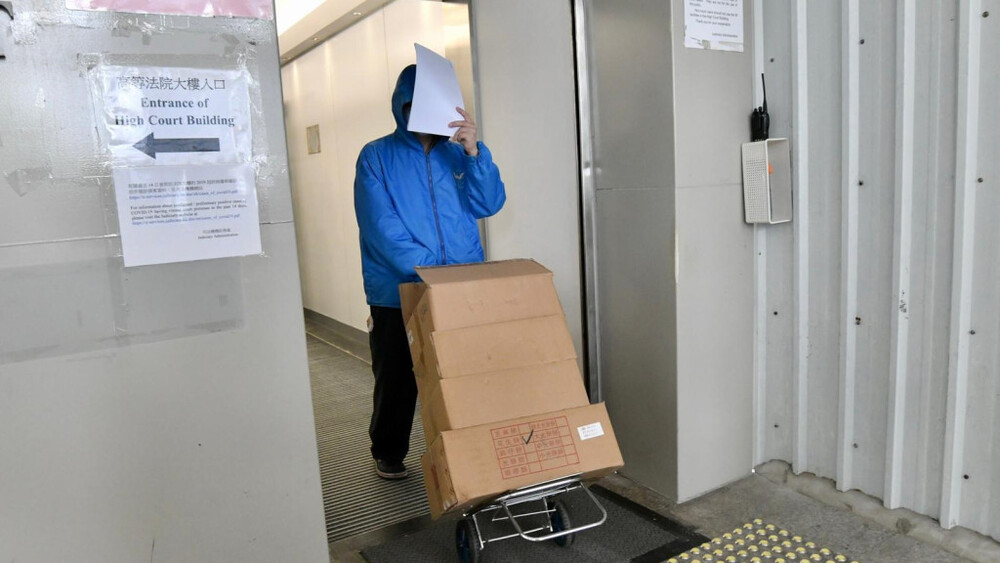 Fifty-eight-year-old man charged for making thousands of phone calls to judges
A 58-year-old man was on trial this morning, accused of making thousands of phone calls to two judges.
Luk Chi-wing, an advertising designer, went on trial in the High Court on Wednesday for calling two district judges more than ten thousand times between May and July last year, despite not having any reason to, and was charged with interference in the operation of the judiciary.

He was previously convicted for the same criminal cases - persistently making telephone calls without reasonable cause - in April 2013, June, and November 2018 and was sentenced to jail and fined.

In court today, Luk appeared in person and asked that his case be adjourned for another year, claiming to have received an overwhelming number of records on file for himself (more than 2,500 pages of documents) and needed a lot of time to read them.

He also argued that the court spared a short time for him to read the documents since he only received them last month, which left him unable to seek legal advice.

Judge Andrew Chan Hing-wai warned Luk that his actions would lead him to jail since he was also accused of a case of "contempt of court."

"People think that calling the court for no reason is a trivial thing while it can lead to a serious accusation," said the judge, adjourning Luk's case to September 20 for another trial round.

According to Hong Kong laws, an offense involving sending messages by telegraph, telephone, wireless telegraphy, or wireless telephony, which is grossly offensive, can be sentenced to a fine of HK$2,000 and imprisonment for two months.