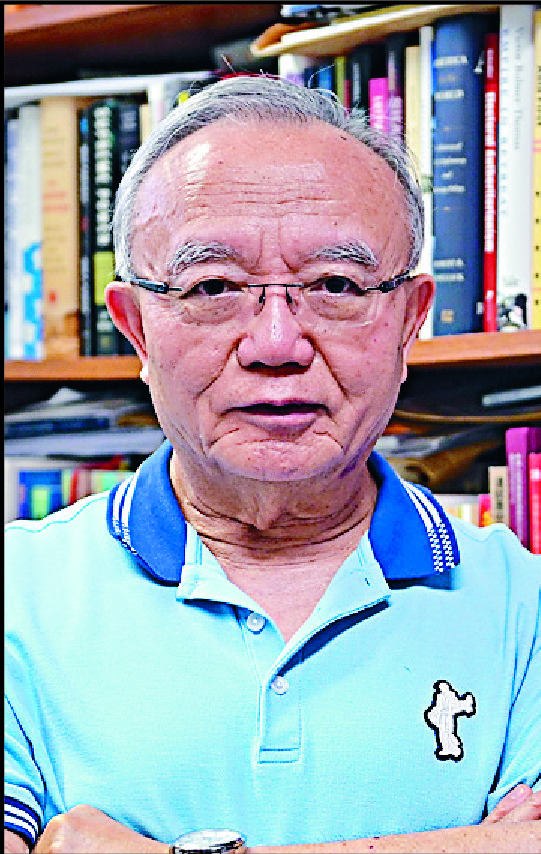 'Fiercer disciplinary forces stand out for Beijing'
Civil servants from disciplinary forces are typically braver and more determined, making them stand out more in the eyes of Beijing in the coming 10 years, political commentator Lau Siu-kai said yesterday.
However, that does not mean there is no future for non-disciplinary forces, as some of them may also show their fierce side and eventually gain Beijing's trust, the vice president of Chinese Association of Hong Kong and Macau Studies added.

Lau said John Lee Ka-chiu in being the first policeman to become chief executive offers proof Beijing sees value in patriots who are brave and responsible.

"It doesn't mean other civil servants are not good. In the end, it is a matter of personal quality," he said.

Lau expects the west to step up their suppression efforts against China and Hong Kong in the coming 10 years, putting people like Lee at an advantage.

He believes Lee is forming an "all-rounded" team but should not face much difficulties in getting the people he needs with the support from "patriotic powers."

"For those worried about overseas sanctions, it's actually better for them not to join the government, or they will be overwhelmed by concerns and may not be fully committed to the SAR and central governments," he said.

As Lee has promised to ensure governance and prosperity during his term, Lau said it may not necessarily imply there will be a constitutional reform.

"Prosperity carries a political meaning," he said. "It's about the way of governance. Can it be more tolerant? Can it unite the society?"

Former Legislative Council president Rita Fan Hsu Lai-tai said the city has "temporarily reduced political obstructions" and hopes the new government can strengthen collaboration with the legislature.

She said the current government was not able to do much in the last three years of its term starting from 2019 after the anti-fugitive bill movement.