Following a drastic overhaul of the city's elections, many committee members are either appointed or granted seats based on other offices they hold, and changes to how the remainder are chosen has further reduced the voting pool.
Only some 20,000 to 30,000 voters will be eligible to cast ballots for competitive seats on Hong Kong's revamped Election Committee this year, a mere fraction of the 246,000 registered in the last race.

Following a drastic, Beijing-led overhaul of the city's electoral system, about a third of the newly empowered Election Committee's members will either be appointed by the authorities or granted their seats by virtue of other offices they hold. Changes to how the remaining two-thirds of electors are chosen have also reduced the voting pool.

At a constitutional affairs panel meeting at the Legislative Council on Monday, Alan Yung Ying-fai, chief electoral officer of the Registration and Electoral Office, told members that the number of eligible voters in the coming Election Committee polls, scheduled for September 19, was expected to be between 20,000 and 30,000.

"It is our initial estimation. Voter registration is being conducted and we will have a clearer picture of the number of voters later," said Yung. Voter registration is to be closed on July 5.

The establishment-dominated Election Committee was originally only tasked with picking the city's chief executive, but after the electoral shake-up, it now enjoys the power to select 40 members of the 90-seat legislature and to nominate all the rest.

The overhaul also expanded the committee from 1,200 members to 1,500, while curtailing individual voting in favour of a corporate mechanism in its professional sub-sectors, including ones where the opposition used to prevail. Of the nearly 1,000 members to be chosen by elections of some kind, many will be hand-picked by pro-establishment groups.

In the body's 2016 elections, there were just over 246,000 registered electors – 230,000 individuals and 16,400 corporate voters.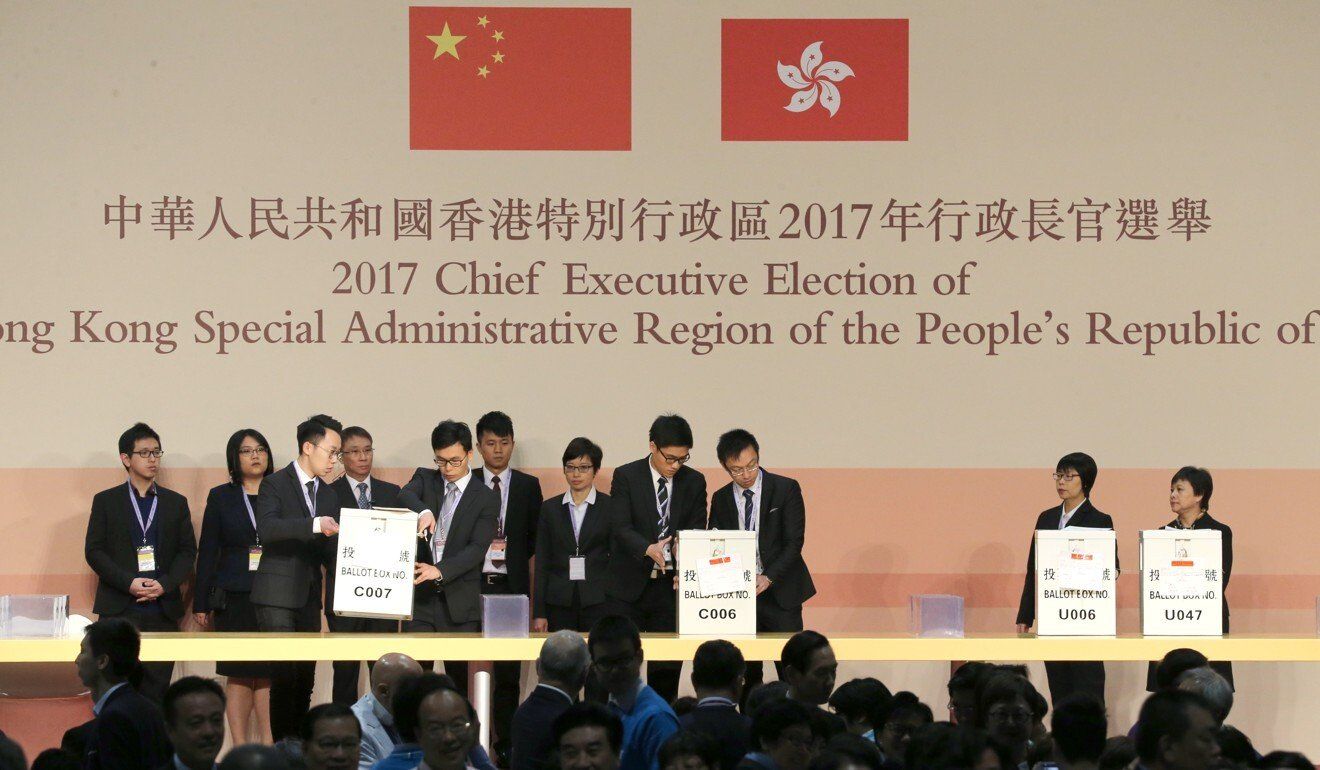 The Election Committee selects the city's chief executive, and now enjoys the power to elect and nominate lawmakers.

Yung on Monday also told lawmakers that for this year's elections, authorities planned to set up at least one polling station in each of the city's 18 districts to operate from 7.30am to 10.30pm.

But legislators questioned the wisdom of that decision, given the vastly reduced number of electors.

"With about 20,000 to 30,000 voters, there is no need to have such long voting hours," lawmaker Chan Kin-por said.

Yung replied that the authorities had opted to follow the previous practice as most voters would be familiar with it.

Christopher Cheung Wah-fung, meanwhile, asked if government workers at the polling stations would be required to be fully vaccinated against Covid-19.

Yung said the plan was to hire 1,600 to 2,000 civil servants to work the polling stations, "but there is no plan to require them to take vaccines first".

"Otherwise, we may not have confidence that we could hire enough people to work," he said. "After all, it is not a mandatory requirement by the government that civil servants must take the vaccine."

Yung also noted electors would not need to use the government's contact-tracing app "Leave Home Safe" when entering the polling station, as some might have concerns "that it could leave a record of whether they have gone to vote or not".

But he said workers in the polling stations would need to wear masks, as would voters, who would also undergo temperature checks upon entering.