Steepest percentage decline year on year from Hong Kong in a decade, according to latest data
The number of Hong Kong students applying to universities in Britain slipped to 6,010 this year from 6,400 in 2021, according to the latest official data.

Percentage wise, the 6.1 per cent year-on-year decline was the steepest in a decade.

Some education industry specialists said it reflected Hong Kong's shrinking population, while others said many Britain-bound students might have already moved there with their families in the recent wave of emigration.

The trend was seen in the latest data from the Universities and Colleges Admissions Service (UCAS), the organisation which handles applications to British universities, following the January deadline.

Despite the 6.1 per cent drop, the number was still the second highest in a decade after last year's figure.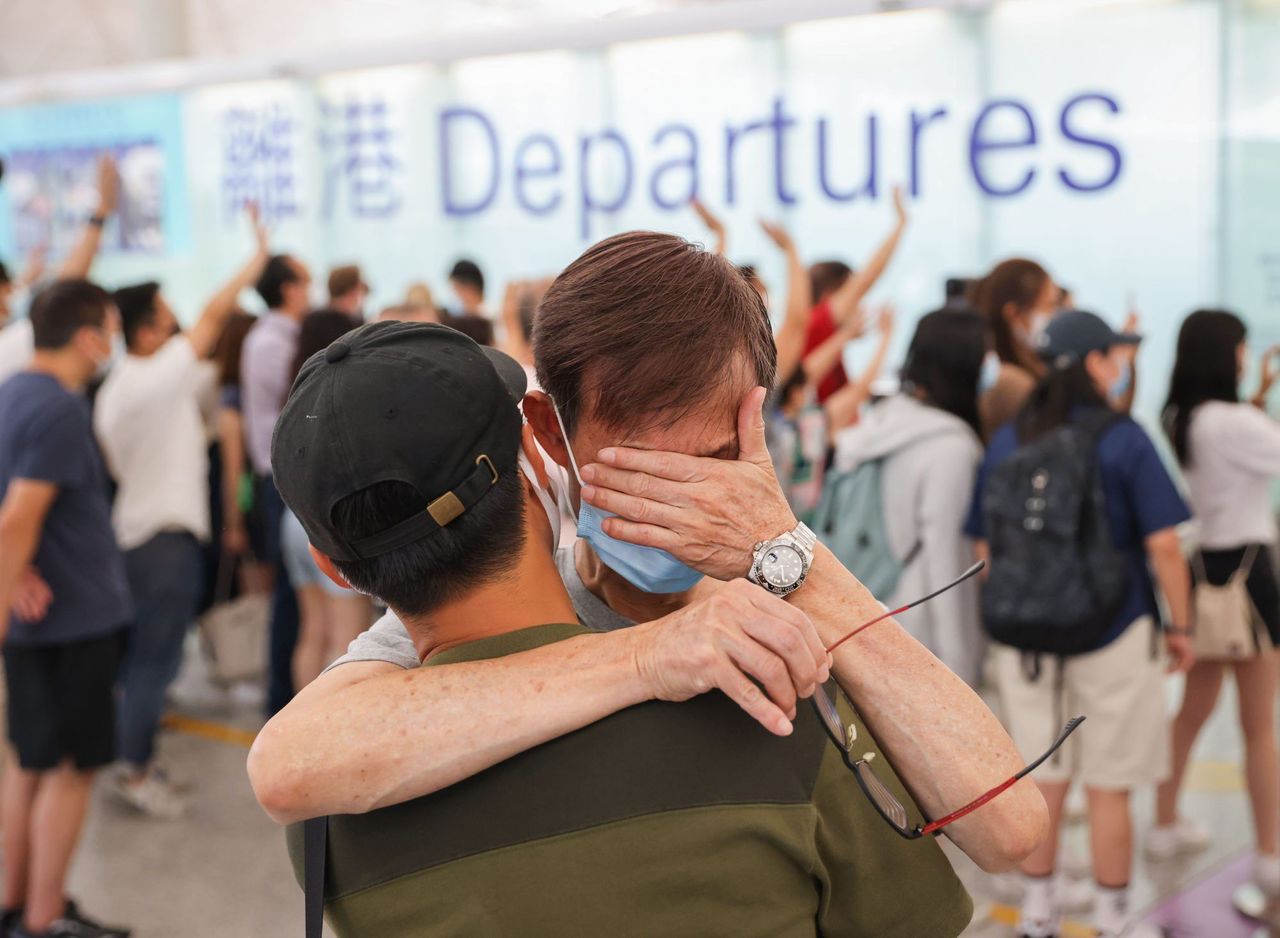 Hong Kong has seen a recent wave of emigration.

Overall, 111,410 international applicants sought places this year, a slight drop from 111,630 in 2021.

Mainland China remained the biggest source of international students for British higher education, with the number of applicants rising 12 per cent to 28,930 this year.

In second spot was India, with applications growing 11 per cent year on year to 8,660, almost twice as many as in 2019.

An UCAS report last month said the top factors attracting students to Britain included the prestige of universities (47 per cent), the desire to live there (45 per cent) and the teaching quality (43 per cent).

Ng Po-shing, a consultant with student guidance organisation Hok Yau Club, was among those who said the drop in Hong Kong applicants partly reflected the city's shrinking population.

Official data showed there were 329,011 secondary school students in the 2020-21 academic year, down from 352,609 in 2015-16 and 467,087 in 2011-12.

The number of candidates sitting Diploma of Secondary Education exams, Hong Kong's university-admission tests, has declined steadily to 50,060 this year, from 82,283 in 2013.

The population trend meant that competition for local university places was also not as keen as before, Ng said.

Iris Yip Yuen-ting, student recruitment manager at Aston Education, which specialises in British and Australian schools, agreed, saying the decline in applications overseas was foreseeable.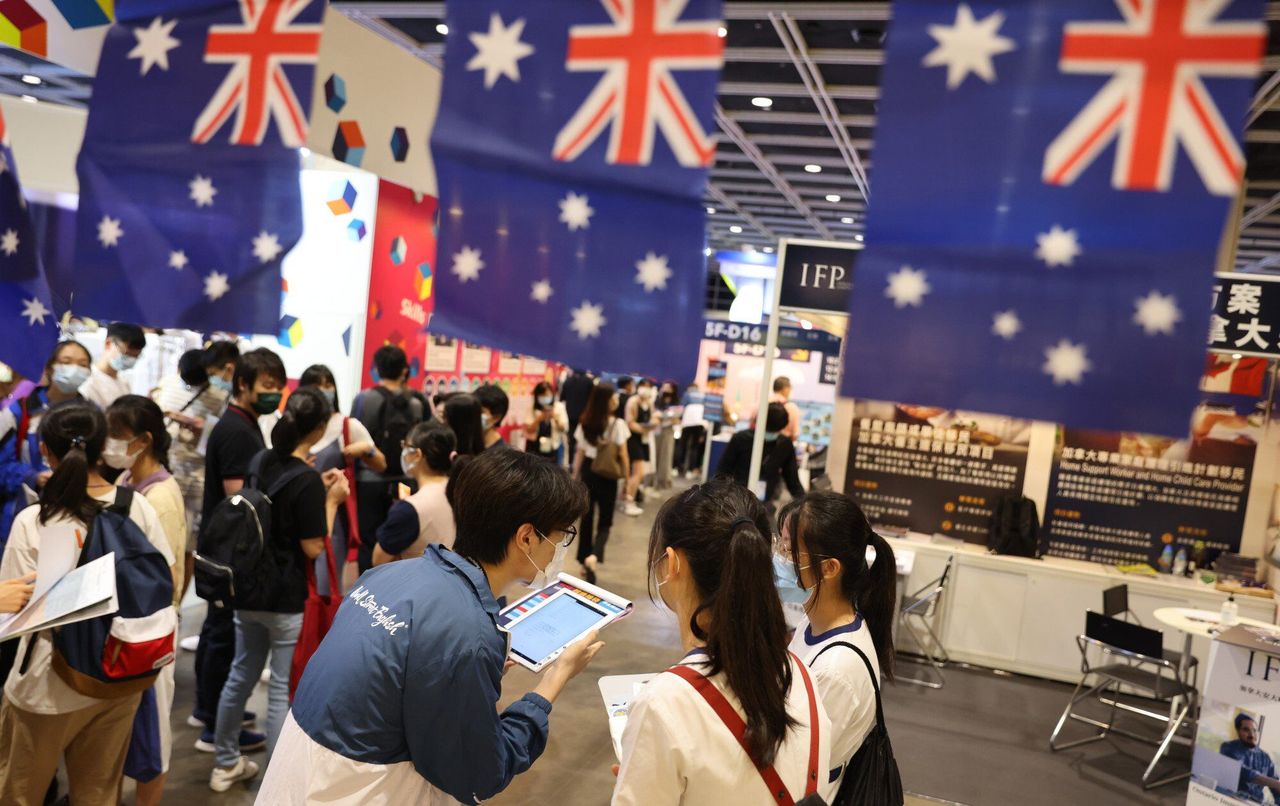 In the 2020-21 academic year, 4,597 Hongkongers applied for student visas for Australia.

She did not think the Covid-19 situation in Britain was a major concern for Hong Kong parents or students. "The vaccination rate there is almost 80 per cent," she said. "Universities there usually would not disallow you to enter the campus even if you have not been vaccinated."

For Australia, there were 13,847 student enrolments from Hong Kong last year, a 6.8 per cent drop from 14,860 in 2020. There were 568,746 international students in Australia, of whom roughly 30 per cent were from the mainland.

According to Australian Home Affairs Department figures, the 2020-21 academic year saw 4,597 Hongkongers applying for student visas, a drop of 11.3 per cent from 5,185 the year before.

Hong Kong applicants accounted for about 1.8 per cent of the total in 2020-21. More than 40 per cent of the student visa applications were from India and the mainland.

Ng said some Hong Kong students might opt to study in Canada and take advantage of its easier immigration scheme. Hongkongers who graduate from designated postsecondary institutions can apply for permanent residence after working there full-time for at least a year.

Canada, like Britain and Australia, announced easier immigration schemes for Hongkongers last year after Beijing imposed the national security law on Hong Kong in 2020, banning acts of secession, subversion, terrorism and collusion with foreign forces.

In the first 11 months last year, 5,355 Hongkongers obtained study permits in Canada, more than double the total in 2020.

Meanwhile, last year saw a 24 per cent on-year jump in the number of students who quit their studies at Hong Kong's eight government-funded universities.

The 2,212 who left represented 2.6 per cent of about 85,000 full-time undergraduates, more than the 1,779, or 2.1 per cent of the total, who quit in the previous academic year.