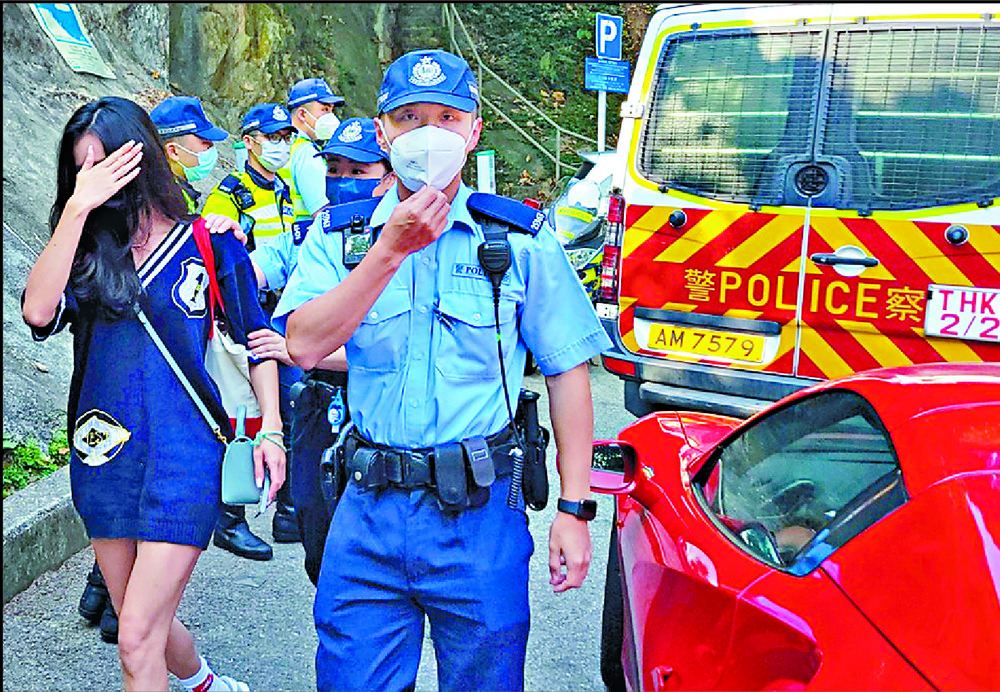 Festival hangover for road racers, joyriders and drinkers
In a Mid-Autumn Festival anti-road racing operation yesterday, police impounded seven luxury vehicles and arrested seven men and a woman for illegal racing in sports cars near the Ocean Park Hotel on Wong Chuk Hang Road.
A male driver and a female passenger were arrested after officers found that one of the seven cars, a red Ferrari, had been stolen. The pair were also arrested on suspicion of illegal street racing, careless driving, and crossing double white lines, along with the six others,.

It is understood that trade licenses or "T-plates" - plates issued to car makers, repairers or dealers - were used on some of the sports cars. Officers are digging into the background of the vehicles.

In another incident at 3 am, a traffic police officer patroling Tai Po Road near Shek Kip Mei saw a car driving erratically and ordered the driver to stop.

The driver attempted to escape, running multiple red lights. At Boundary Street, he tried to turn left into Waterloo Road, lost control, and crashed into a roadside planter. Officers found the driver and a passenger in the car, which had flipped upside-down in the crash.

Over the festival weekend, police stopped and searched a total of 2,558 vehicles at major traffic arteries and arrested 54 people for drink-driving and drug trafficking in a three-day joint operation by the Police Tactical Unit and New Territories south traffic headquarters.

The 54, aged from 21 to 64, were arrested between Friday and Sunday, on suspicion of crimes such as trafficking dangerous drugs, drug-impaired driving, taking conveyance without authority, and driving without a license.

Four of the men, aged between 28 and 41, were held for driving unlicensed vehicles and driving without third-party insurance.

Six other men, aged 28 to 60, were wanted fugitives. They have been released on police bail, with their cases being handed over to the enforcement and control division of traffic New Territories south.

PTU officers in the early hours of Sunday intercepted a suspicious vehicle and found 33.7 grams of crystal meth and 20.6 grams of ketamine with a total market value of around HK$30,000. The local driver, 47, tested positive for drug use on a rapid oral fluid test and was arrested for trafficking drugs and driving under the influence of drugs.

The driver has been detained, and the case will be handed over to the Kwai Tsing police district crime unit.