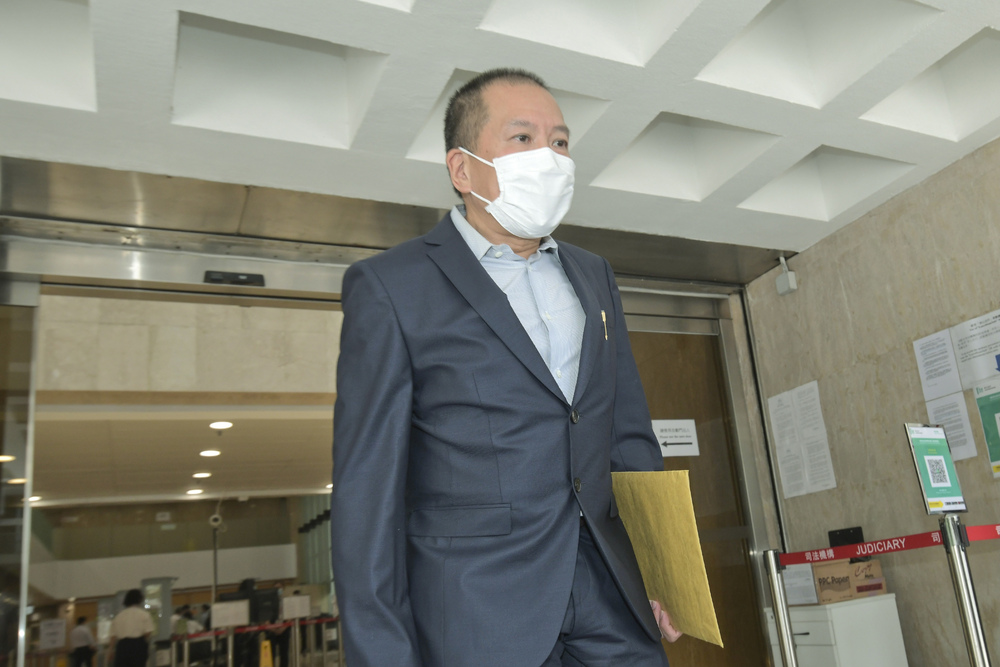 Feng shui master Peter Chan feels "relieved" about bankruptcy
Feng Shui master Peter Chan Chun-chuen, who forged the will of former Chinachem Group chairwoman Nina Wang Kung Yu-sum, has been declared bankrupt.
Chan, 61, has been sentenced for 12 years in prison for forging a will in a bid to inherit Wang's multibillion-dollar estate. His sentence was reduced by one-third for good behaviors, and he was released from Stanley Prison on July 3 after spending eight years in jail.

Chinachem Charitable Foundation filed a bankruptcy proceeding against Chan to High Court in last September and the hearing was held today.

Judge Linda Chan Ching-fan said although the court ordered Peter Chan to pay over HK$50 million legal fee to Foundation, he has only paid them around half of the legal fee. He now still owes the Foundation over HK$28.4 million.

Peter Chan answered that he had to solicit loans from relatives while he was in prison to pay off about half of the legal fee he owes to the Foundation.

He also said he doesn't have any bank account or any credit card, telling the judge that "I have no money in any part of the world."

Peter Chan asked the court to give him more time so that he can apply for legal aid and persuade his wife into selling the properties that they co-own, allowing him to repay the debts.

Yet judge Linda Chan pointed out that he owes the Inland Revenue Department almost HK$300 million and owes Nina Wang's estate administrator a huge sum of money at the same time.

The judge therefore declared him bankrupt.

Speaking outside the court after the hearing, Peter Chan said the bankruptcy order will not affect him in any way, but he will not rule out possibilities that he will appeal against the order.

"I have in fact gone bankrupt already, as I do not and will not have any money," he said.

"While the order will also not make me lose face, as I am already being embarrassed to the max," he said and added the bankruptcy order will just make him free from his debts from now onward.

Chan also said he does not have any plans in terms of his life or work, and he just wanted to focus on a civil litigation that he filed to the Xiamen Siming People's Court scheduled for trial this November.

He earlier filed the civil case after finding out that eight defendants took part in inappropriate behaviors to gather money for the trial in 2013 against him, therefore demanding an apology from them from the Chinachem Charitable Foundation and Chinachem group.