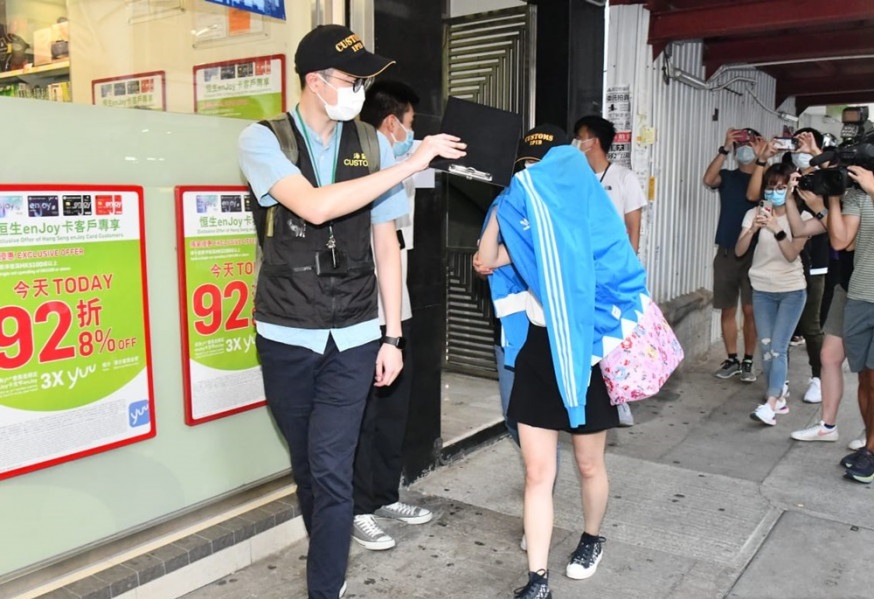 Female tutor arrested over fake education credentials
A 38-year-old female tutor of an education center in Kowloon City was arrested for providing fake education credentials, violating the Trade Description Ordinance.
Customs also arrested a 38-year-old man, who was the director of the center, and a 29-year-old saleswoman. The trio were arrested for applying false trade descriptions.

The tutor started working in the education center since 2015. She taught English and Economics.

She claimed that she graduated from the University of Hong Kong with honours, and obtained high scores in the Certificate of Education Examination and the Advanced Level Examination.

Customs received a report in April, saying that a tutor of an education center was suspected of faking education credentials.

Officers then went undercover as a customer and pretended to purchase a course offered by that tutor. After verification, customs found the tutor's actual academic qualifications to be different from those stated on the promotional materials.

Officers then arrested the three and confiscated relevant promotional material from the center. The center may breach other relevant articles from the Ordinance, officers added.

The customs said many parents and students hope to continue their study by attending classes in cram schools after the suspension of classes in schools. Yet officers reminded the public to keep an eye on the statements on promotional materials and report to them if any unmatching information is spotted.