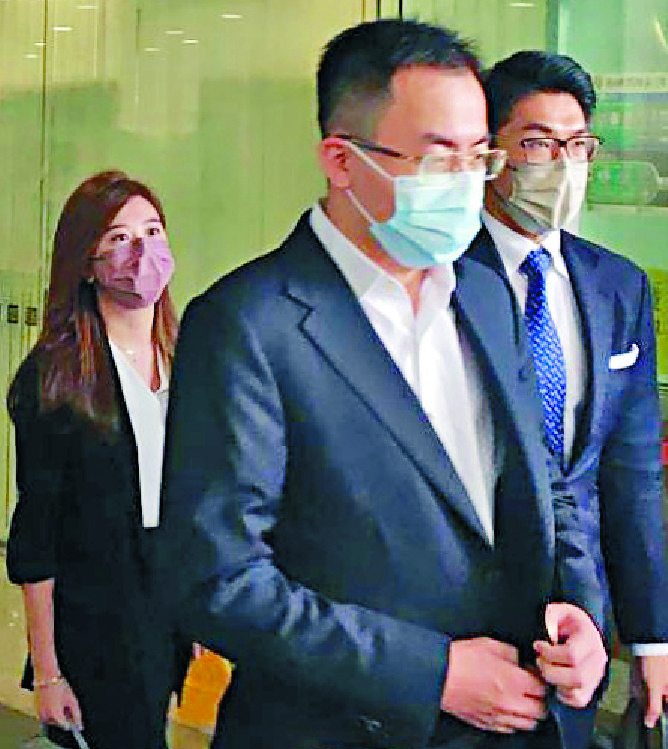 Fees slap for rape-bid executive
A former senior executive of China Evergrande, Chen Fen, who went free last month after prosecutors dropped a charge of attempted rape against him, has been denied a request to have his legal fees compensated as he brought suspicion upon himself, a high court judge said yesterday.
Judianna Barnes Wai-ling said in her written judgment that Chen's application for legal fees was denied as he had "laid himself open to suspicion" and that there was enough evidence to support the charge made against him.

Chen, 37, was initially accused of attempting to rape the woman, whose identity is protected under an anonymity order, on March 2, 2021, in a residential building in Happy Valley. Chen denied the allegations.

Charges were dropped against Chen when the complainant was deemed unfit to testify as she was severely emotionally disturbed.

"Though the defense insists the prosecution knew that [the alleged victim] was unfit to testify as they were told she was suffering from emotional disturbances prior to the preliminary inquiry, it remains that she did in fact testify," she said.

Barnes added that there was prima facie evidence to support the charge, and that the court halted proceedings because the prosecution had no choice.

Citing the surveillance footage, she said that Chen escorted the woman home and stayed for more than 30 minutes.

Barnes quoted Chen admitting that he was at the woman's home, saying: "We went to eat that night, she was very drunk. I sent her back home, but we didn't have sex."

She said fibers from Chen's suit were found on the woman's undergarments, and that her DNA was also found on the sleeves of Chen's suit.

He was also seen with disheveled clothes when he left the scene based on the footage.

Barnes added that the fingerprints of the defendant's left index finger and right middle finger obtained from the victim's residence proved that he was present at the apartment.

Later that day, at 11.30 pm, the defendant sent messages to the victim saying: "Sorry about today, please take care."