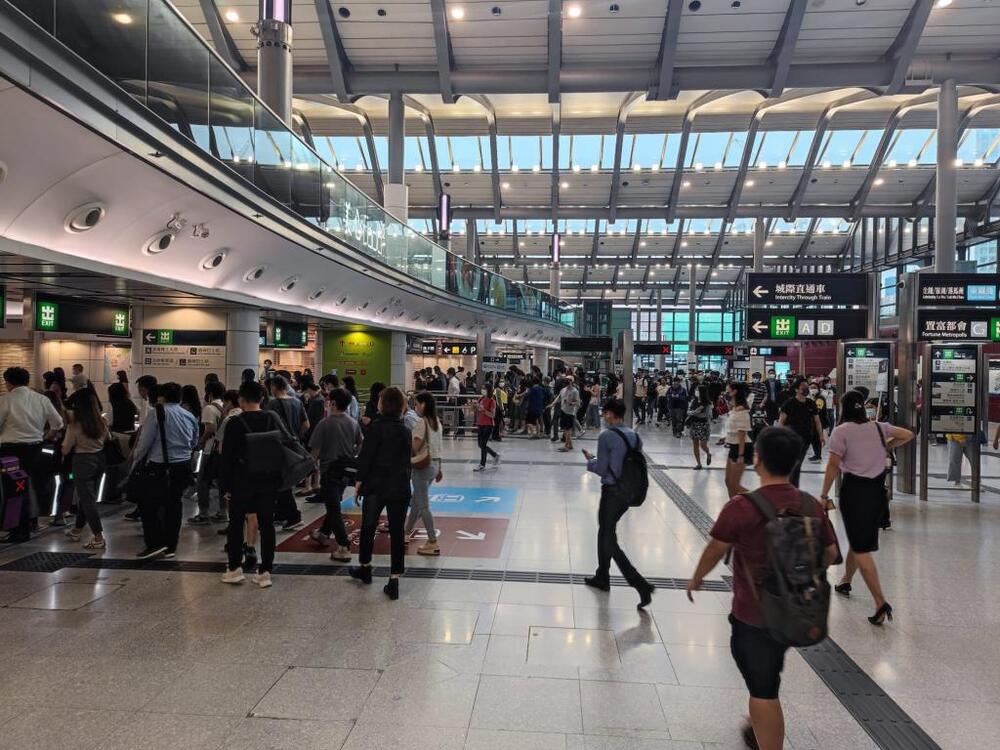 Faulty MTR train disrupts East Rail Line morning peak hour service
MTR services on the East Rail Line were disrupted during the morning peak hours on Tuesday after there was an equipment fault on a train near Admiralty Station.
The railway operator said the incident, which happened at around 8.46am, had stretched passengers' travel time on the East Rail Line for an additional 10 to 15 minutes.

According to the MTR, an East Rail Line train was said to have malfunctioned after arriving at the Admiralty Station and had to be taken out of service.

Normal train service is gradually resuming on the East Rail Line after the faulty train has been removed from the running line, the MTR updated at around 9.30am.

Some morning commuters said it is unacceptable for such a "new" East Rail Line to have problems a week after its cross-harbor extension went into service, especially during the morning peak hours.

Another passenger also said he would choose to take the bus in the future, adding it was his first time trying to take the East Rail Line from the island side to Tai Po for work.