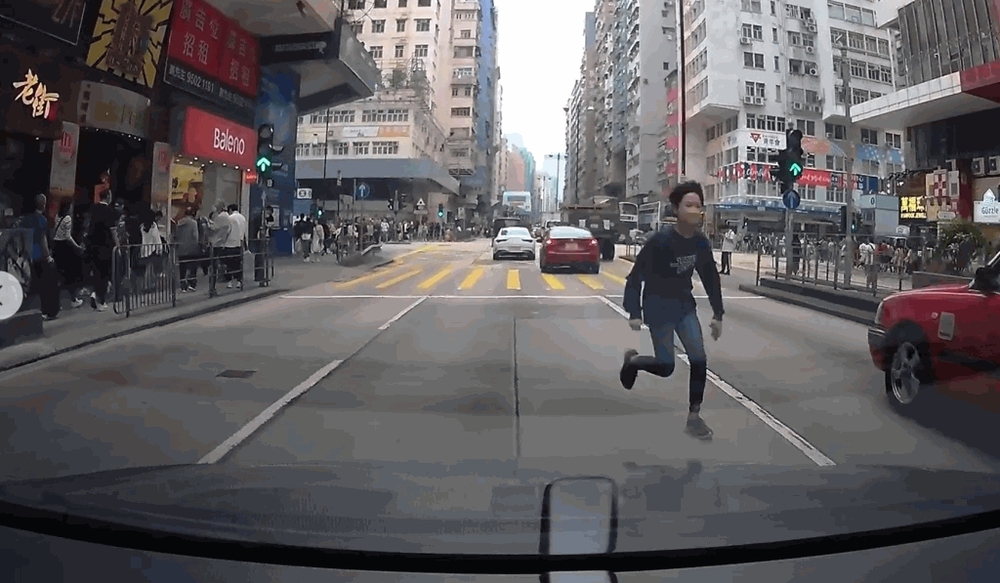 Father arrested after prankster teen sprints across three driving lanes
A 52-year-old father was arrested after a video circulated online caught his son, a 13-year-old teen, sprinting across three driving lanes on a busy Nathan Road and giving drivers quite the fright.
The online video captured how the teen, carrying a backpack and clutching a phone in one hand, dashed from the sidewalk across three driving lanes on Nathan Road near Waterloo Road towards Mong Kok, regardless of the heavy traffic nearby.

The 14-second video was filmed around 4 pm last Saturday (Apr 1) and soon stirred up a heated online discussion.

Many also said they recognized the teen as it was not the first time he had jumped into a busy road out of nowhere.

Police said they received a report on Wednesday afternoon and soon identified the teenager. The same night officers arrested the father, 52, in Yau Ma Tei on suspicion of ill-treatment or neglect of a young person by his charge.

The father has been released on bail and must report to the police in early May. The Yau Tsim district crime investigation team now handles the case.

Police warned the public that anyone who abuses or ill-treats any child or young person in their charge so that the child or young person may injure themselves or others will face criminal liability.

Under Article 27 of the Offences against the Person Ordinance, an offender, upon conviction, could face a maximum penalty of 10 years imprisonment.