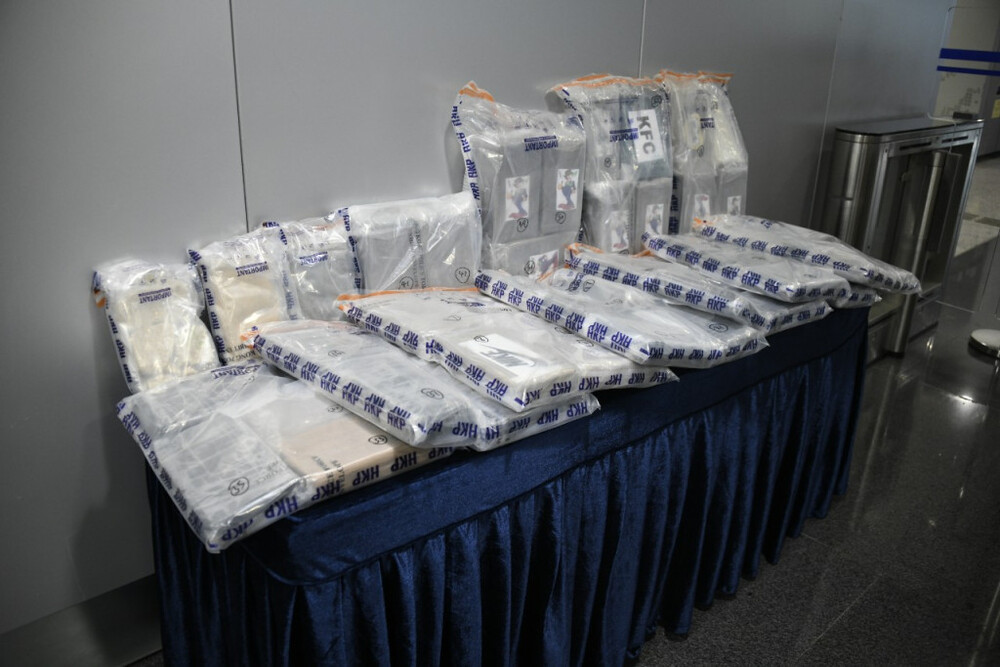 Father and daughter arrested for HK$51 million drug trafficking in public housing
Police officers arrested a 43-year-old man and his daughter, 16, for trafficking 59.5 kilograms of cocaine worth around HK$51 million.
The two were arrested in a raid launched by police in a public housing unit in Kwai Chung on Sunday morning.

The father claimed to be a logistic worker and was believed to be engaging in delivering and trafficking drugs stored in his residential place with his daughter, a student who was suspected of distributing drugs in her school.

"It is believed that the batch of drugs was intended to be sent to local entertainment premises," said Senior Inspector Tsang Hin-chiu of the police's Narcotics Bureau.

During the operation, 59.5 kilograms of cocaine were found in a suitcase and a luggage bag.

Officers also learned the arrested man had charged multiple thousands of hong kong dollars for a bag of cocaine and used his own house to avoid detection by the police.

The two were detained and will be on trial in West Kowloon Magistrate's Court Tuesday.